Русская версия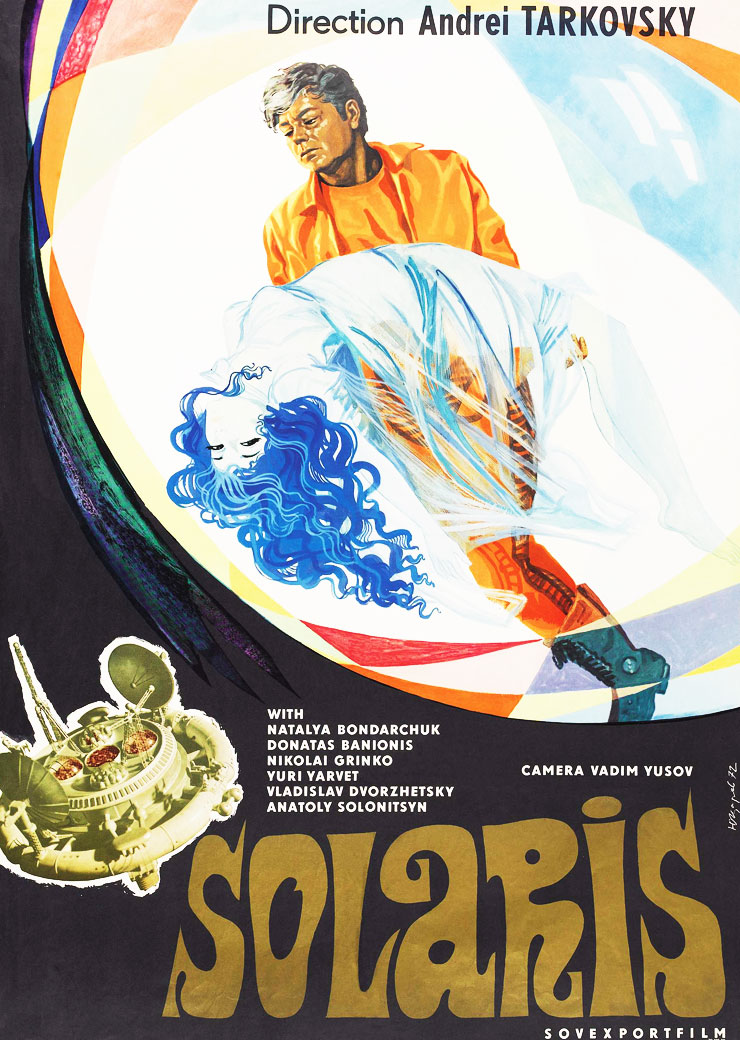 Soviet Movies
Science Fiction
Drama
Mystery
Arthouse
Solaris
Solaris
Original title:

Солярис

IMDB:

8.1

Views:

41 260

Year:

1972

Subs:
Original title:

Солярис

IMDB:

8.1

Year:

1972

Subs:
Solaris with English French Italian Spanish Portuguese Portuguese BR Basque Turkish Romanian Chinese Arabic subtitles is a
science fiction classic
directed by Andrei Tarkovsky. At the 1972 Cannes Film Festival, it won the Grand Prix Spécial du Jury, the FIPRESCI prize and was nominated for the Palme d'Or. The film is often cited as one of the greatest science fiction films in the history of cinema.
Based on a novel by Stanislaw Lem, Solaris centers on widowed psychologist Kris Kelvin (Donata Banionis), who is sent to a space station orbiting a water-dominated planet called Solaris to investigate the mysterious death of a doctor, as well as the mental problems plaguing the dwindling number of cosmonauts on the station. Finding the remaining crew to be behaving oddly and aloof, Kelvin is more than surprised when he meets his seven-years-dead wife Khari (Natalya Bondarchuk) on the station. It quickly becomes apparent that Solaris possesses something that brings out repressed memories and obsessions within the cosmonauts on the space station, leaving Kelvin to question his perception of reality.
Watch online Solaris with English French Italian Spanish Portuguese Portuguese BR Basque Turkish Romanian Chinese Arabic subtitles
Download movie & subs
Only for members with one month access or higher