Ru
2008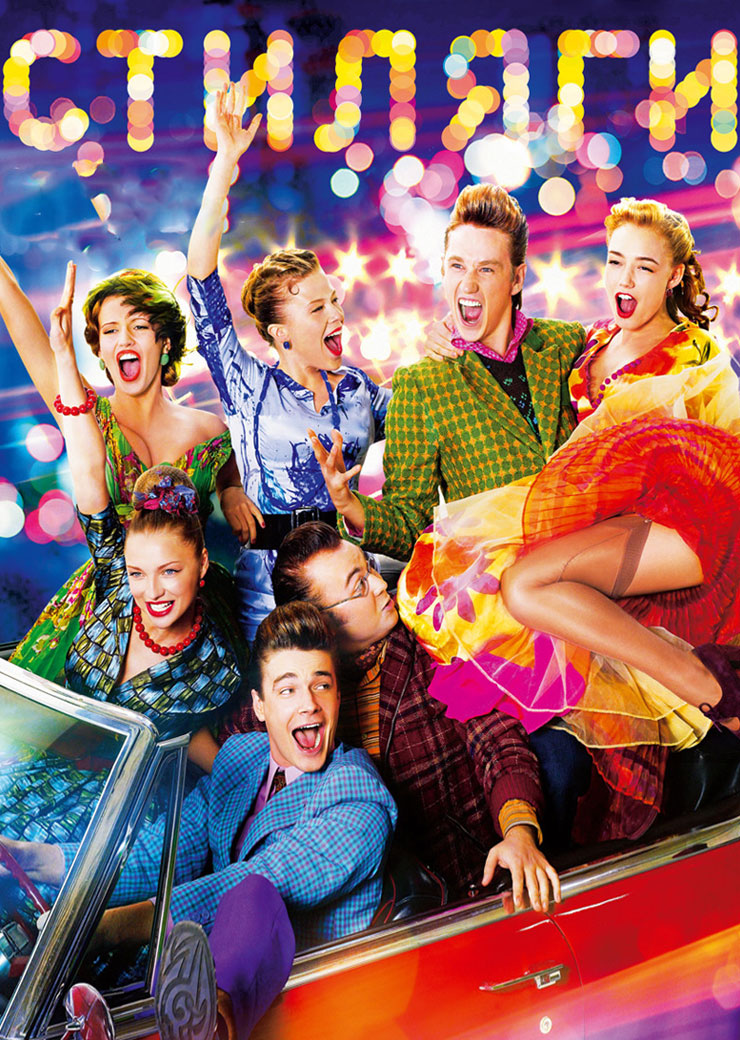 Soviet Movies
Comedies
Drama
Hipsters
Hipsters
[ Стиляги ]

Hipsters

with English subtitles

in English (dubbing)

in English (dubbing) and with English subtitles

is a 2008 Russian musical comedy-drama film directed by Valery Todorovsky. "Hipsters" has been featured at the Toronto International Film Festival, Nashville Film Festival, and the Cleveland International Film Festival, where it has been an audience favorite. It won the Audience Choice Award at the Anchorage International Film Festival in 2009 and several Golden Eagle Awards and Nika Awards, including Best Film in both.[1] In Russia, it has become a cult film, as most of its score consists of covers of 1980s and 1990s Russian rock music from bands such as Bravo, Nautilus Pompilius, Nol and the Red Elvises.

While the Cold War heats up on the world stage, rebellious youth in 1955 Moscow wage a cultural battle against dismal Soviet conformity, donning brightly colored black-market clothing, adopting American nicknames and reveling in forbidden jazz. Straight-laced 20-year-old Communist Mels finds these brazen 'hipsters' shocking until he falls under the spell of one, namely Polly, and joins the new revolution.
Watch online Hipsters with english subtitles
Watch online Hipsters in English
Please, support our project
Your support will help us to add new movies and maintain this website.
You do NOT need to have a PayPal account for this.
Hipsters in English
Hipsters with English subtitles
On SovietMoviesOnline.com you can watch Hipsters with English subtitles online absolutely free. On our site contains the best Soviet comediesdrama movies in English.
All Soviet movies in English you can watch online on your smartphones (iOs or Android) and on tablets.