Ru
2000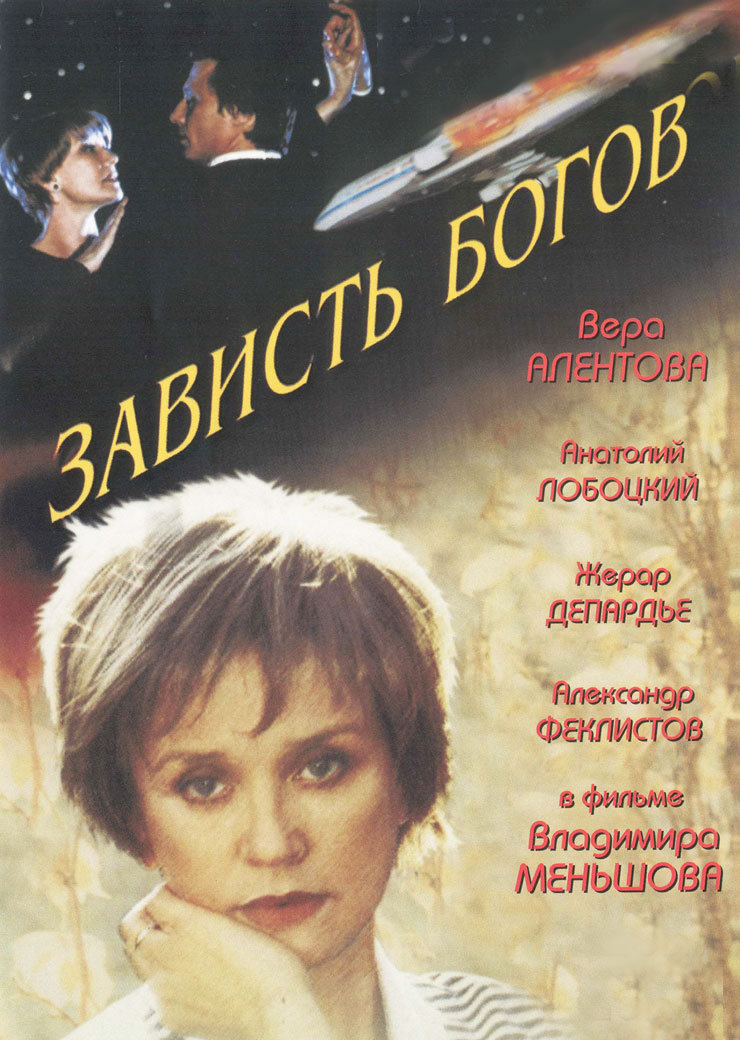 Soviet Movies
Romance
The Envy of Gods
The Envy of Gods
[ Зависть богов ]

The Envy of Gods

with English subtitles

in English (dubbing)

in English (dubbing) and with English subtitles

is a 2000 Russian drama film directed by Vladimir Menshov.

The film takes place in early autumn 1983 in Moscow, in an atmosphere of acute cold war (including the war in Afghanistan, the incident with the South Korean "Boeing", etc.).The main heroine of the picture Sonia (Vera Alentova) is editor in television, she has a son, a graduate of the school, and her husband Sergey (Alexander Feklistov) is quite a successful Soviet writer. One day to visit them coming Frenchman Bernard (Gérard Depardieu), with whom he met Sergey while working on a book about the French Resistance, accompanied by a French translator of Russian descent named André (Anatoly Lobotsky). André also have a family in Paris. However, the meeting turned their lives. André falls in love with Sonia at first sight and emphatically looking for a new meeting with her. Sonia, a faithful wife, educated in the Soviet tradition of chastity, at first refuses; moreover that employees of Soviet television are not allowed to enter unsupervised contact with foreigners. But André still gets her, and Sonia also possessed a violent passion. She discovers such strong feelings about the possibility of which she previously doesn't know. A few days of his life and Sonia and Andre were absolutely happy. But they soon had to separate because their countries belong to different worlds, divided by the Iron Curtain.
Watch online The Envy of Gods with english subtitles
Watch online The Envy of Gods in English
Please, support our project
Your support will help us to add new movies and maintain this website.
You do NOT need to have a PayPal account for this.
The Envy of Gods in English
The Envy of Gods with English subtitles
On SovietMoviesOnline.com you can watch The Envy of Gods with English subtitles online absolutely free. On our site contains the best Soviet romance movies in English.
All Soviet movies in English you can watch online on your smartphones (iOs or Android) and on tablets.