Ru
1981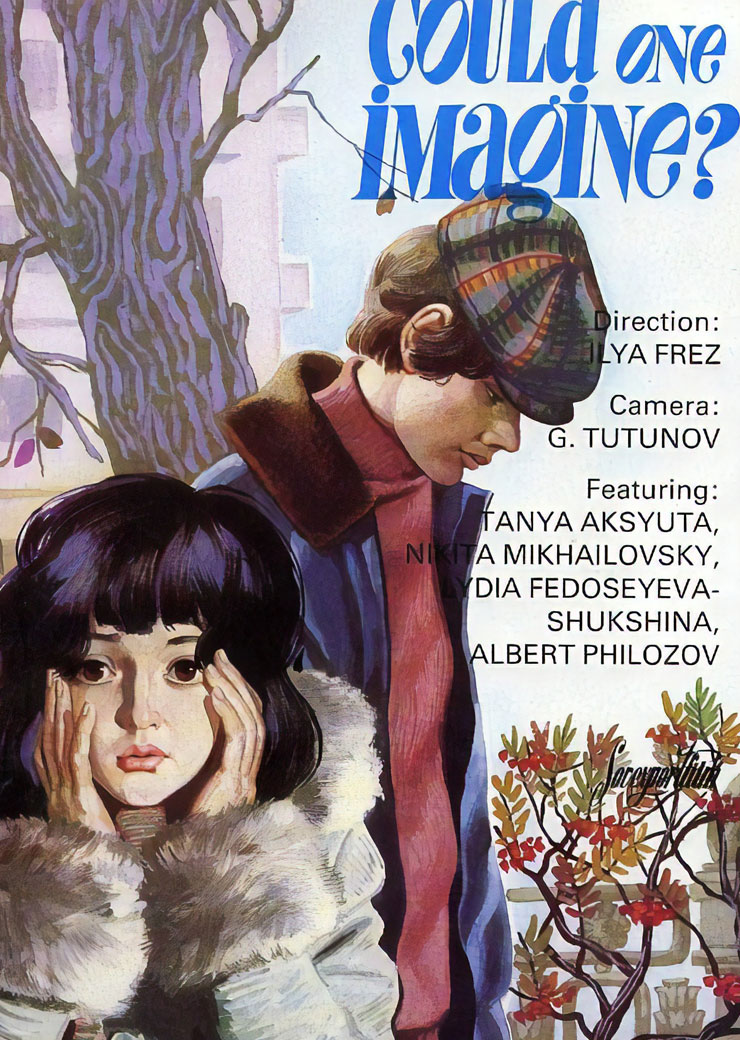 Soviet Movies
Romance
Could one imagine
Could one imagine
[ Вам и не снилось ]

Could one imagine

with English subtitles

in English (dubbing)

in English (dubbing) and with English subtitles

. Love And Lies became a success in the Soviet Union mostly thanks to the actors involved. The casting is nearly perfect. Tatiana Aksyuta received most of the praise for her portrayal of the schoolgirl Katya Shevchenko. She looks very sweet in this film, especially when she's wearing glasses. She's a beautiful brunette but her beauty is captured best in the 1989 film Savraska.

When filming began Aksyuta was 23 years old, but she passed as a schoolgirl. There are scenes, however, when she looks too sophisticated for a high school student. Aksyuta retired from acting in the early-1990s. She had a few notable film roles, including Martha in The Story Of The Voyages (1983). Still, most people know about her only because of her role as the schoolgirl Katya.

Nikita Mihailovsky was 16 during the shoot. I'd say that his acting is just as good and maybe even better than Aksyuta's. He's entirely believable as the well-meaning and honest Roma Lavochkin. In addition to the pure romance of Katya and Roma there's a subplot about their saddened literature teacher Tatiana Koltsova, played by Yelena Solovey. In the supporting cast Albert Filozov stands out the most. As Roma's father he is a voice of reason.

The film is based on the novel Roman And Julia by Galina Shcherbakova. It was named the best film of 1981 in a poll by the magazine Soviet Screen. Love And Lies is an educational melodrama, the kind that's rarely released nowadays.
Watch online Could one imagine with english subtitles
Watch online Could one imagine in English
Please, support our project
Your support will help us to add new movies and maintain this website.
You do NOT need to have a PayPal account for this.
Could one imagine in English
Could one imagine with English subtitles
On SovietMoviesOnline.com you can watch Could one imagine with English subtitles online absolutely free. On our site contains the best Soviet romance movies in English.
All Soviet movies in English you can watch online on your smartphones (iOs or Android) and on tablets.