Ru
1972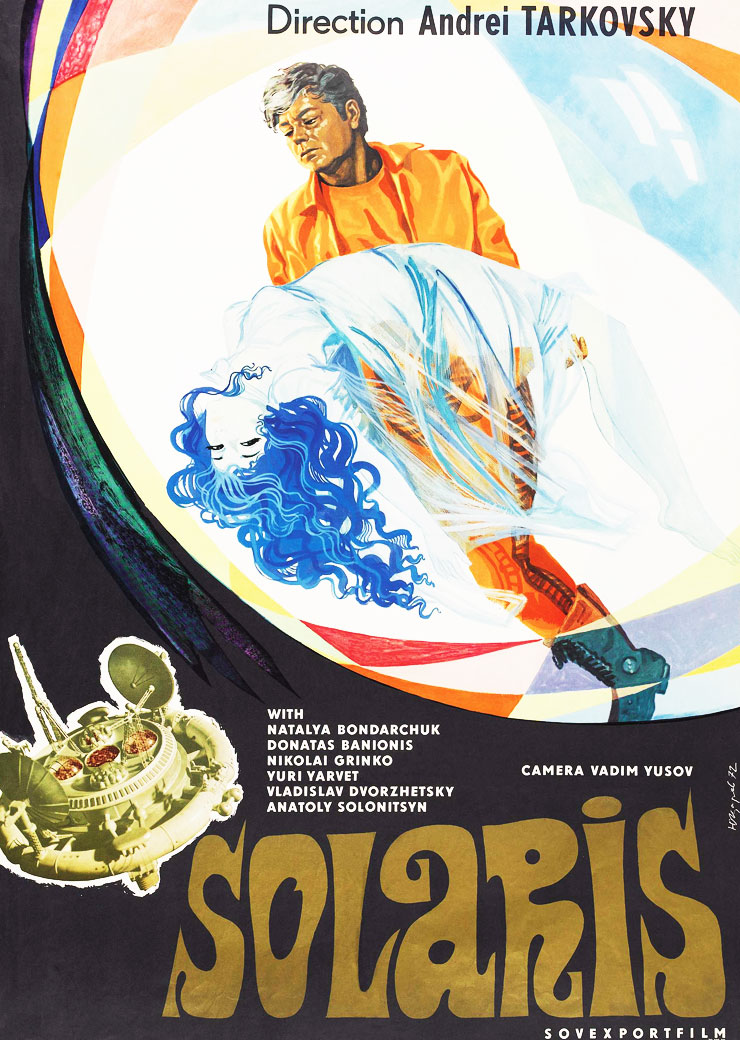 Soviet Movies
Science Fiction
Solaris
Solaris
[ Солярис ]

Solaris

with English subtitles

in English (dubbing)

in English (dubbing) and with English subtitles

by Andrei Tarkovsky is a science fiction classic that focuses on the story of a psychologist sent to a space station orbiting the planet Solaris. Upon arriving, he begins to experience peculiar hallucinations. The onset of these lead to a series of complications and highlight the complex issues of religion, humanity and the nature of consciousness. Ultimately, this is a psychological drama that focuses on the human inability to communicate with one and another and its themes and issues continue to be valid today. As one of the greatest science fictions films in the history of cinema, this is a must-see.

The Solaris mission has established a base on a planet that appears to host some kind of intelligence, but the details are hazy and very secret. After the mysterious demise of one of the three scientists on the base, the main character is sent out to replace him.

He finds the station run-down and the two remaining scientists cold and secretive. When he also encounters his wife who has been dead for ten years, he begins to appreciate the baffling nature of the alien intelligence.
Watch online Solaris with english subtitles
Watch online Solaris in English
Please, support our project
Your support will help us to add new movies and maintain this website.
You do NOT need to have a PayPal account for this.
Solaris in English
Solaris with English subtitles
On SovietMoviesOnline.com you can watch Solaris with English subtitles online absolutely free. On our site contains the best Soviet science fiction movies in English.
All Soviet movies in English you can watch online on your smartphones (iOs or Android) and on tablets.