Ru
2005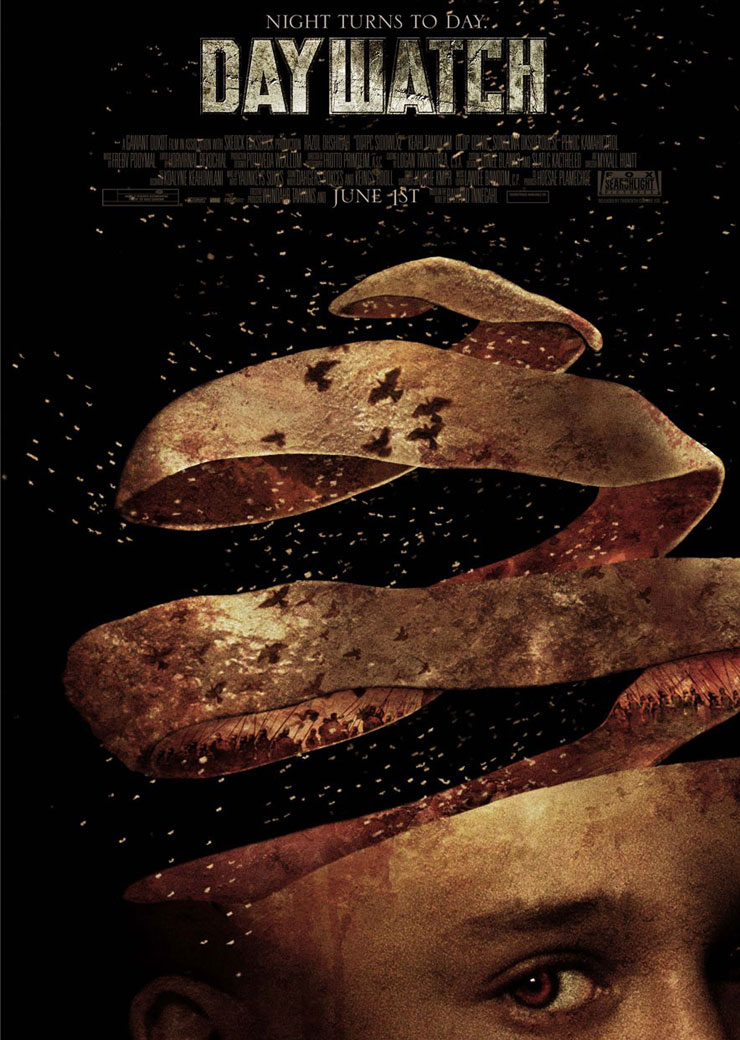 Soviet Movies
Science Fiction
Day Watch
Day Watch
[ Дневной Дозор ]

Day Watch

with English subtitles

in English (dubbing)

in English (dubbing) and with English subtitles

Day Watch is a 2005 Russian dark fantasy action film written and directed by Timur Bekmambetov. Marketed as "the first film of the year", it opened in theatres across Russia on 1 January 2006, the United States on 1 June 2007, and the United Kingdom on 5 October 2007. It is a sequel to the 2004 film Night Watch, featuring the same cast. It is based on the second and the third part of Sergey Lukyanenko's novel The Night Watch rather than its follow-up novel Day Watch.

Anton belongs to the Forces of the Light as well as his powerful girlfriend and apprentice, but his son is a powerful teenager from the Darkness and Anton protects him. When the balance between Light and Darkness is affected by the death of some evil vampires, Anton is framed and accused of the murders, and he chases an ancient chalk that has the power of changing the destiny of its owner.
Watch online Day Watch with english subtitles
Watch online Day Watch in English
Please, support our project
Your support will help us to add new movies and maintain this website.
You do NOT need to have a PayPal account for this.
Day Watch in English
Day Watch with English subtitles
On SovietMoviesOnline.com you can watch Day Watch with English subtitles online absolutely free. On our site contains the best Soviet science fiction movies in English.
All Soviet movies in English you can watch online on your smartphones (iOs or Android) and on tablets.