Ru
1964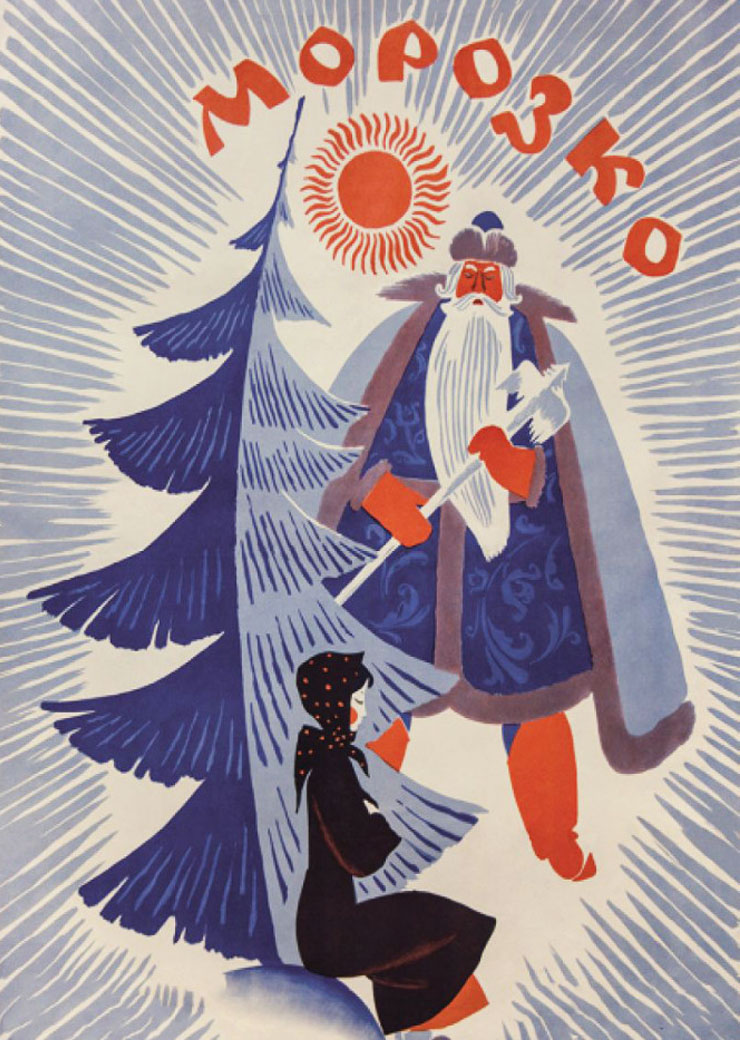 Soviet Movies
Science Fiction
Jack Frost
Jack Frost
[ Морозко ]

Jack Frost

with English subtitles

in English (dubbing)

in English (dubbing) and with English subtitles

is a Soviet film originally released in 1964. It was based a traditional Russian fairy tale Morozko known in English as Jack Frost.

Strange Russian fairy tale dealing with a boy and a girl who go through the strangest situations to be with one another. The boy is transformed by a Mushroom Pixie into a bear, and almost baked by an evil witch who controls trees. The girl is given the Cinderella treatment by her mother and her sister who is jealous of her long braided hair. Jack Frost himself doesn't appear until late in the movie.

Must see it with an open mind! And keep in mind that it is an old Russian folktale, it is an old movie 1964 and translation as always is oversimplified.

This is not a Fairytale it is a FOLKTALE and the difference is huge! Russian folk contains the elements of cannibalism – it states that time is illusion. Good always wins over Bad.
Watch online Jack Frost with english subtitles
Watch online Jack Frost in English
Please, support our project
Your support will help us to add new movies and maintain this website.
You do NOT need to have a PayPal account for this.
Jack Frost in English
Jack Frost with English subtitles
On SovietMoviesOnline.com you can watch Jack Frost with English subtitles online absolutely free. On our site contains the best Soviet science fiction movies in English.
All Soviet movies in English you can watch online on your smartphones (iOs or Android) and on tablets.