Ru
1962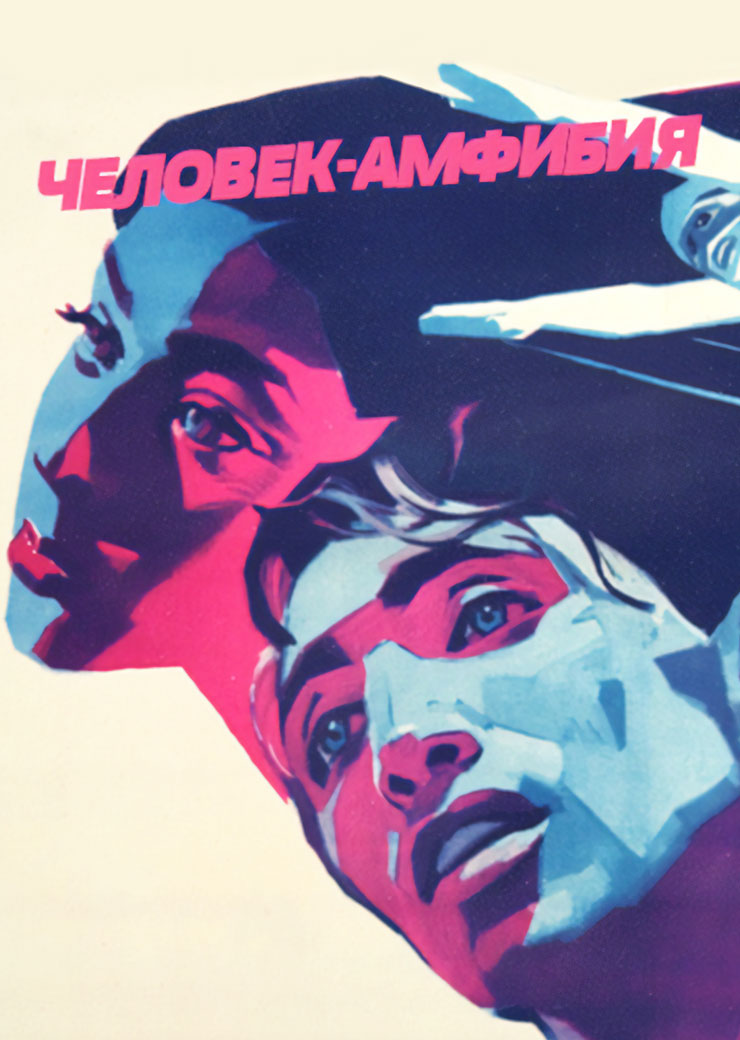 Soviet Movies
Science Fiction
Amphibian Man
Amphibian Man
[ Человек-амфибия ]

Amphibian Man

with English subtitles

in English (dubbing)

in English (dubbing) and with English subtitles

is a 1962 Soviet science fiction romance film starring Vladimir Korenev and directed by Vladimir Chebotaryov and Gennadi Kazansky.

The movie became a cult classic the instant it was released. The actors became famous overnight. The music is still recognisable and remembered. This film is a masterpiece of world cinema no less. It is based on the novel of the same title by Alexander Beliaev, one of the pioneer of Russian SF. The script is pretty close to the original text.

I think that Beliaev would be happy to see that movie. The actors are not only beautiful, they are stylish and they act well. The naive young Ikhtiandr is so believable that you can`t help but feel sad over his destiny. There are few effects but due to that the movie is still not dated. Ikhtiandr`s costume was handmade piece of art.
Watch online Amphibian Man with english subtitles
Watch online Amphibian Man in English
Please, support our project
Your support will help us to add new movies and maintain this website.
You do NOT need to have a PayPal account for this.
Amphibian Man in English
Amphibian Man with English subtitles
On SovietMoviesOnline.com you can watch Amphibian Man with English subtitles online absolutely free. On our site contains the best Soviet science fiction movies in English.
All Soviet movies in English you can watch online on your smartphones (iOs or Android) and on tablets.