Ru
1947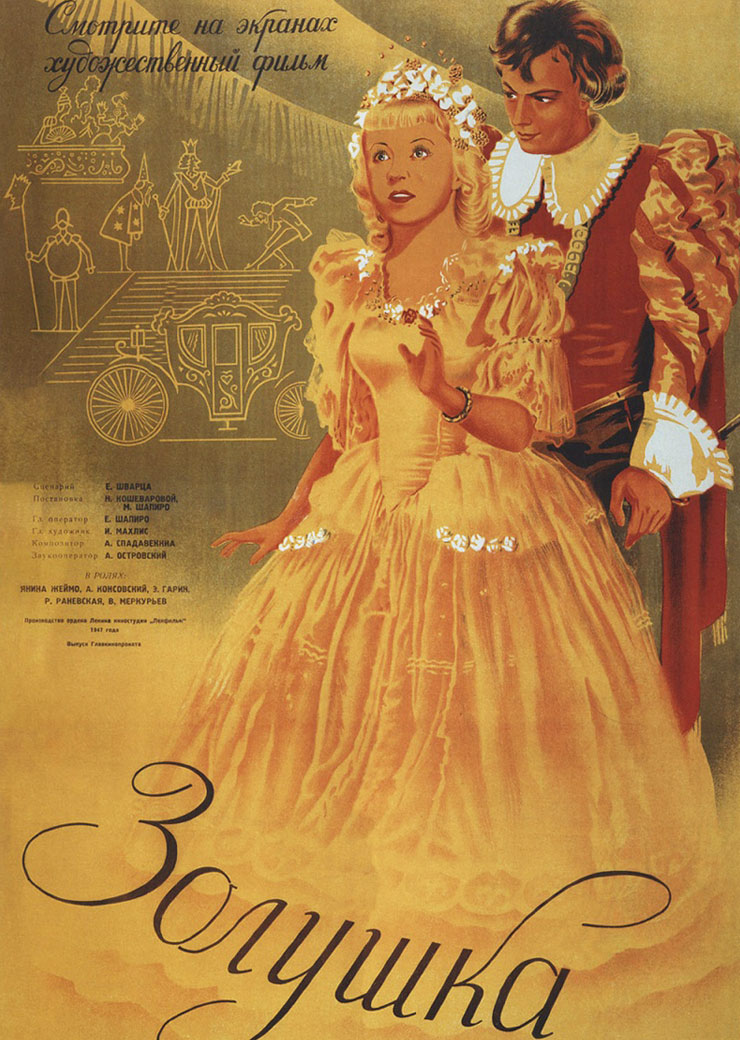 Soviet Movies
Science Fiction
Cinderella
Cinderella
[ Золушка ]

Cinderella

with English subtitles

in English (dubbing)

in English (dubbing) and with English subtitles

is a 1947 Soviet musical film by Lenfilm studios. Directed by Nadezhda Kosheverova Mikhail Shapiro. Based on a classic fairytale "Cinderella" brilliantly adapted by Yevgeni Shvarts.

There is a retelling of the classic Cinderella tale. A loving and sweet-tempered girl lives with her unkind stepmother and two stepsisters, who use guilt and intimidation to keep Zolushka in her place as a servant.
Watch online Cinderella with english subtitles
Watch online Cinderella in English
Please, support our project
Your support will help us to add new movies and maintain this website.
You do NOT need to have a PayPal account for this.
Cinderella in English
Cinderella with English subtitles
On SovietMoviesOnline.com you can watch Cinderella with English subtitles online absolutely free. On our site contains the best Soviet science fiction movies in English.
All Soviet movies in English you can watch online on your smartphones (iOs or Android) and on tablets.