Ru
2015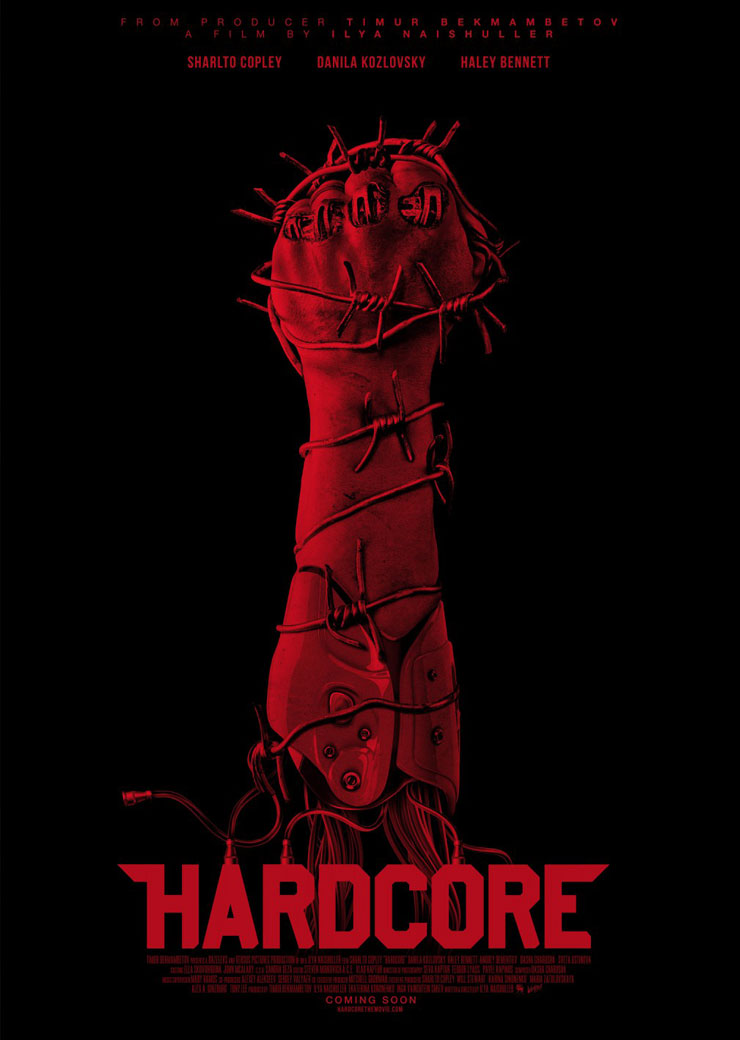 Soviet Movies
Science Fiction
Hardcore Henry
Hardcore Henry
[ Хардкор ]

Hardcore Henry

with English subtitles

in English (dubbing)

in English (dubbing) and with English subtitles

is a 2015 Russian-American science fiction action film written, co-produced, and directed by Ilya Naishuller, and produced by Timur Bekmambetov. The film premiered at the 2015 Toronto International Film Festival on September 12, 2015.

Waking up in a tank of water inside a laboratory on an airship, a man recalls a gang of bullies from his childhood. A scientist, Estelle, greets him and says his name is Henry, she is his wife, and that he has been revived from an accident that left him amnesiac and mute. After she replaces a missing arm and leg with hi-tech cybernetic prostheses, a group of mercenaries led by the psychokinetic Akan raid the ship, claiming all of Estelle's research is Akan's corporate property. He kills Estelle's fellow scientists before attempting to murder Henry, but Henry and Estelle flee in an escape pod and land in a highway in Moscow. Estelle is abducted by the mercenaries shortly after, while Henry is incapacitated and forced into a firefight.
Watch online Hardcore Henry with english subtitles
Watch online Hardcore Henry in English
Please, support our project
Your support will help us to add new movies and maintain this website.
You do NOT need to have a PayPal account for this.
Hardcore Henry in English
Hardcore Henry with English subtitles
On SovietMoviesOnline.com you can watch Hardcore Henry with English subtitles online absolutely free. On our site contains the best Soviet science fiction movies in English.
All Soviet movies in English you can watch online on your smartphones (iOs or Android) and on tablets.