Ru
1988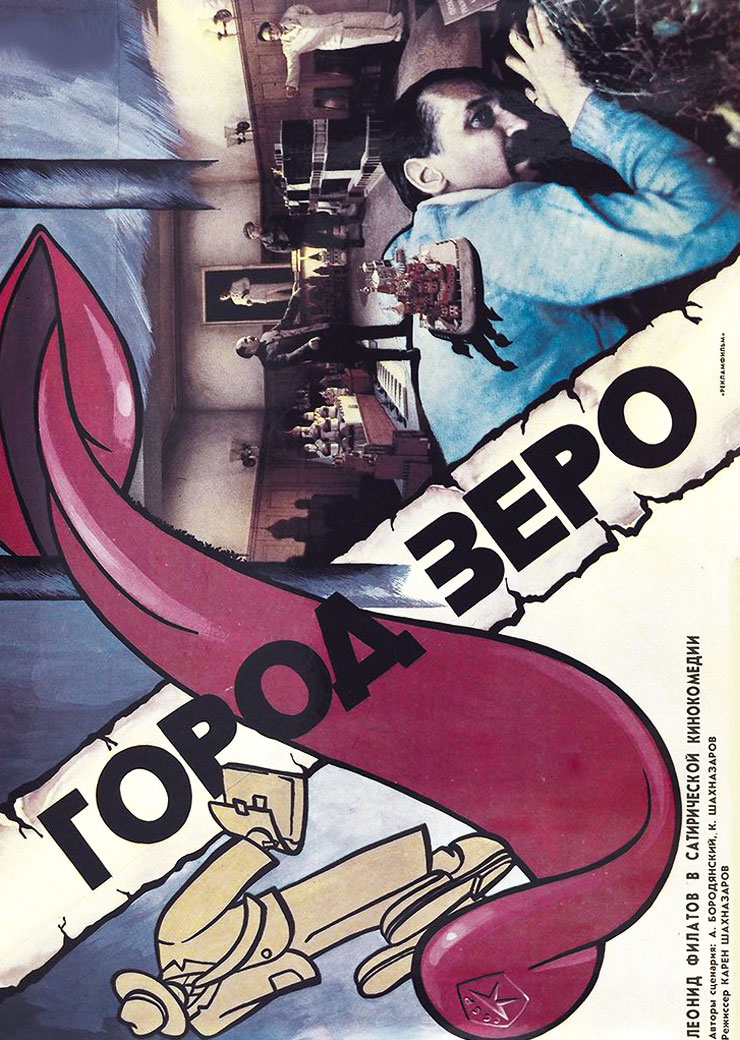 Soviet Movies
Science Fiction
Zerograd
Zerograd
[ Город Зеро ]

Zerograd

with English subtitles

in English (dubbing)

in English (dubbing) and with English subtitles

is a 1988 Soviet mystery film directed by Karen Shakhnazarov. The film was selected as the Soviet entry for the Best Foreign Language Film at the 62nd Academy Awards, but was not accepted as a nominee.

An engineer in charge of the production line of a factory in Moscow is sent to a small town to try to specify the distributor the new dimensions of a mechanic part they need. But in this town everybody seems to be crazy (a secretary who works naked, a group of people take the engineer as a rock & roll player, etc) and, in addition, this man is witness of a suicide, so he is trapped inside the town.
Watch online Zerograd with english subtitles
Watch online Zerograd in English
Please, support our project
Your support will help us to add new movies and maintain this website.
You do NOT need to have a PayPal account for this.
Zerograd in English
Zerograd with English subtitles
On SovietMoviesOnline.com you can watch Zerograd with English subtitles online absolutely free. On our site contains the best Soviet science fiction movies in English.
All Soviet movies in English you can watch online on your smartphones (iOs or Android) and on tablets.