Ru
1967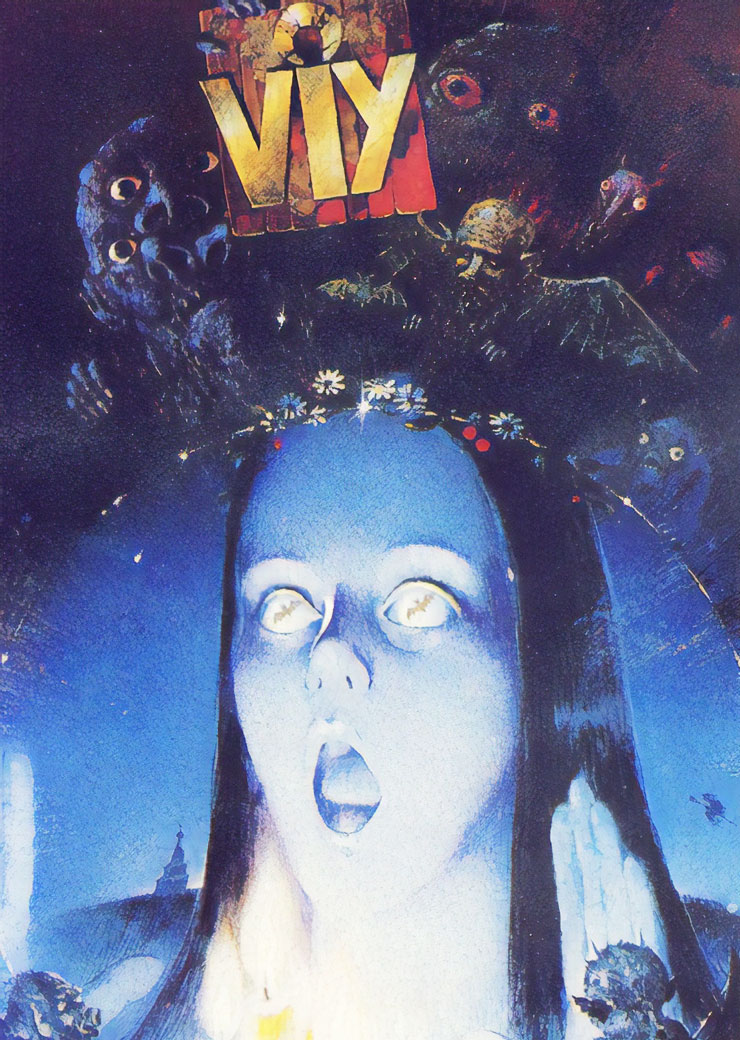 Soviet Movies
Science Fiction
Viy
Viy
[ Вий ]

Viy

with English subtitles

in English (dubbing)

in English (dubbing) and with English subtitles

is a 1967 Soviet horror film based on the Nikolai Gogol story of the same name.

Getting lost, wandering home whilst on leave from his seminary, novice monk Khoma stays in the barn of an old woman. A scuffle breaks out. Later, he is summoned to stand and pray over a young dead woman, in the local church, for three nights. It is here that, while in the long, dark nights of the locked doors, the dead regain life, the souls of Hell taunt the young monk to near terrifying insanity, and the test of Faith will be as powerful as the witches, monsters and the mighty demon Viy who haunt his every step and bay for his very soul.
Watch online Viy with english subtitles
Watch online Viy in English
Please, support our project
Your support will help us to add new movies and maintain this website.
You do NOT need to have a PayPal account for this.
Viy in English
Viy with English subtitles
On SovietMoviesOnline.com you can watch Viy with English subtitles online absolutely free. On our site contains the best Soviet science fiction movies in English.
All Soviet movies in English you can watch online on your smartphones (iOs or Android) and on tablets.