Ru
1981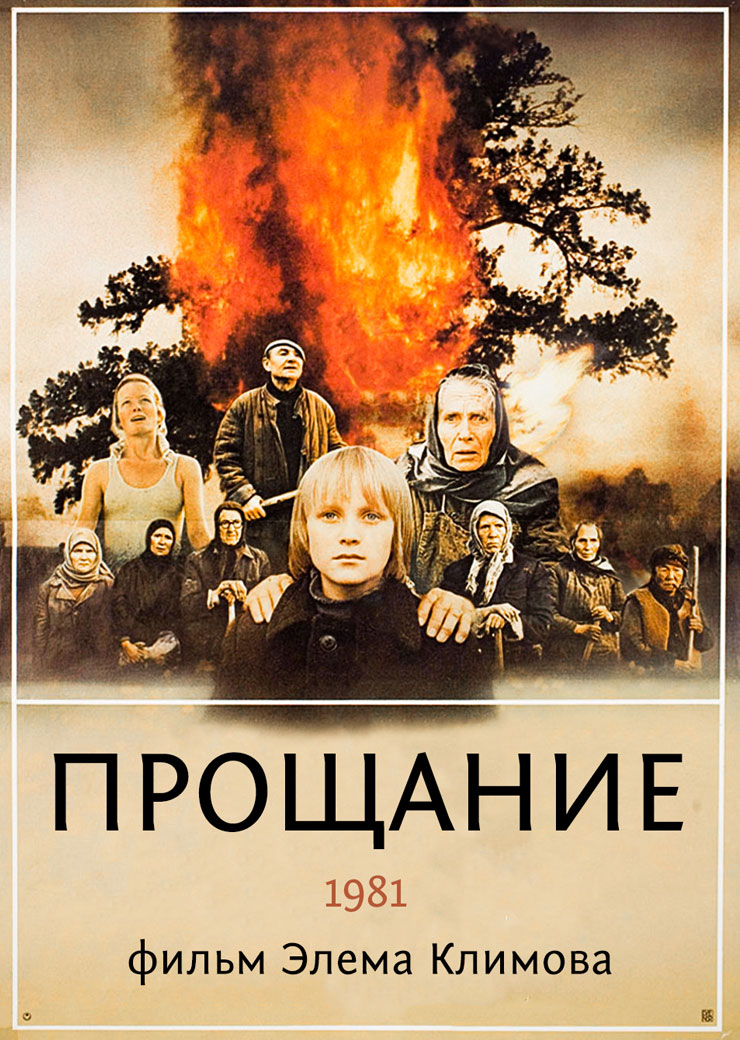 Soviet Movies
Drama
Farewell
Farewell
[ Прощание ]

Farewell

with English subtitles

in English (dubbing)

in English (dubbing) and with English subtitles

is a 1981 Soviet drama film based on Valentin Rasputin's novel Farewell to Matyora and directed by Elem Klimov.

The existence of the village of Matyora, located on a small island of the same name, is threatened with flooding by the construction of a dam to serve a hydroelectric power plant. The villagers oppose their displacement and the loss of their traditions, but are eventually forced to bid farewell to their homeland.
Watch online Farewell with english subtitles
Watch online Farewell in English
Please, support our project
Your support will help us to add new movies and maintain this website.
You do NOT need to have a PayPal account for this.
Farewell in English
Farewell with English subtitles
On SovietMoviesOnline.com you can watch Farewell with English subtitles online absolutely free. On our site contains the best Soviet drama movies in English.
All Soviet movies in English you can watch online on your smartphones (iOs or Android) and on tablets.