Ru
1958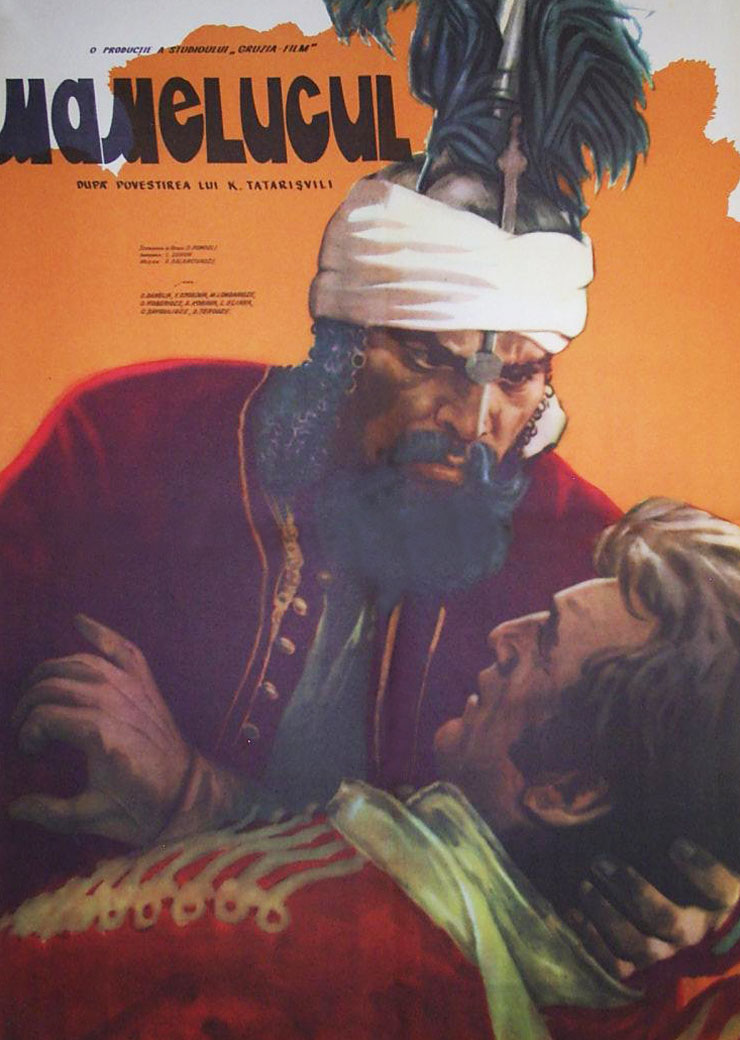 Soviet Movies
Drama
Mamliuk
Mamliuk
[ Мамлюк ]

Mamliuk

with English subtitles

in English (dubbing)

in English (dubbing) and with English subtitles

is 1958 Georgian historical drama film.

The plot is based on the MAMELUK culture in Turkish Army of 14-19 century. MAMELUKS were special troops of mostly kidnapped and the age of 5-7 Christian (Georgian, Armenian, Ukrainian) boys, who were turned into Islam, grown up in Sparta-like conditions - in a barracks, all together, and were the best - and personal - troops of Turkish Sultan. One of known Mameluk was Rostan, of Armenian decent, who was Napoleon's personal bodyguard. This exact movie is a story of one of Georgian boys.

Gocha - who was kidnapped at the age of 5-7 from his village and became one of the highest officers in Turkish Army. He tried to escape with his love - a girl from Harem, but was caught. the final is very tragic - in a battle the main hero was fighting with a man from opposite army and wounded him badly. While falling from the horse, the wounded guy screamed in Georgian - and finally our hero recognized him as his childhood play friend Khvicha from the same village.
Watch online Mamliuk with english subtitles
Watch online Mamliuk in English
Please, support our project
Your support will help us to add new movies and maintain this website.
You do NOT need to have a PayPal account for this.
Mamliuk in English
Mamliuk with English subtitles
On SovietMoviesOnline.com you can watch Mamliuk with English subtitles online absolutely free. On our site contains the best Soviet drama movies in English.
All Soviet movies in English you can watch online on your smartphones (iOs or Android) and on tablets.