Ru
1982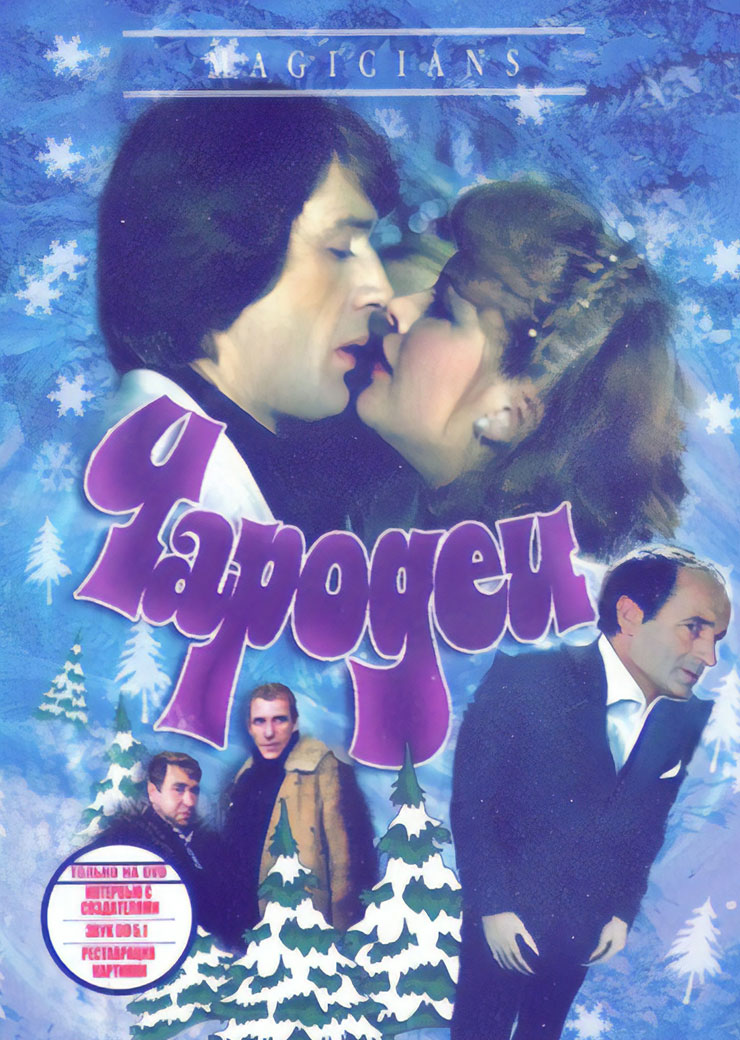 Soviet Movies
Comedies
Magicians
Magicians
[ Чародеи ]

Magicians

with English subtitles

in English (dubbing)

in English (dubbing) and with English subtitles

is a 1982 Soviet romantic fantasy musical film directed by Konstantin Bromberg.

In a small Russian town, there is a Research Institute for magic. One of the witches, Alyona Sanina, is going to marry a guy named Ivan Puhov (not a magician). A jealous Apollon Sataneev tells her boss Kira Shemahandskaya that Sanina is going to marry not Ivan Puhov, but Ivan Kivrin, whom Shemahandskaya is going to marry herself. Enraged, Shemahandskaya, who is a powerful witch, orders Sanina to forget about her Ivan and marry Sataneev instead. And this will be final unless Alyona kisses Puhov before midnight on New Year. Alyona's friends call Puhov to the rescue.
Watch online Magicians with english subtitles
Watch online Magicians in English
Please, support our project
Your support will help us to add new movies and maintain this website.
You do NOT need to have a PayPal account for this.
Magicians in English
Magicians with English subtitles
On SovietMoviesOnline.com you can watch Magicians with English subtitles online absolutely free. On our site contains the best Soviet comedies in English.
All Soviet movies in English you can watch online on your smartphones (iOs or Android) and on tablets.