Ru
1979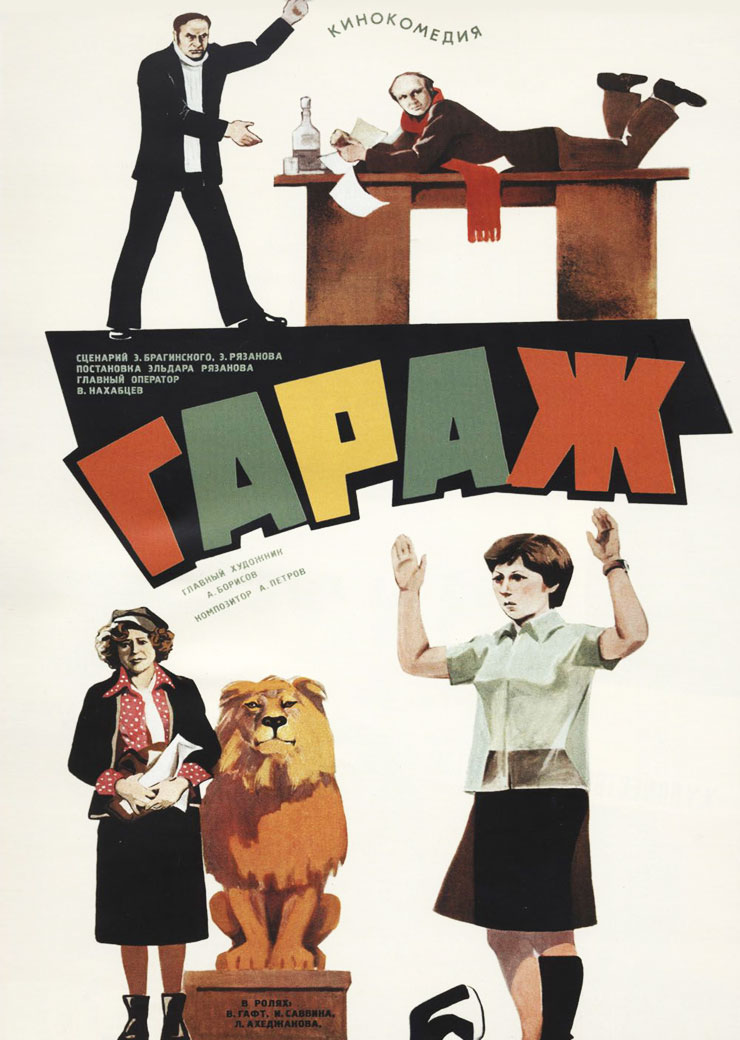 Soviet Movies
Comedies
The Garage
The Garage
[ Гараж ]

The Garage

with English subtitles

in English (dubbing)

in English (dubbing) and with English subtitles

is a Soviet 1979 comedy film directed by Eldar Ryazanov.

The members of a Soviet cooperative have pooled their money to have a badly needed parking garage built. But it turns out that the garage will have four fewer spaces than planned. In brutal Soviet style, the four least-well connected members are evicted from the cooperative in a mock vote, losing their entire investment. But one member, Malayeva, does the unthinkable. As if taking on the entire corrupt Soviet system, she quixotically locks down the meeting room and throws away the key. Chaos reigns through the night until the privileged are forced to negotiate for the first time in their lives. A madcap, rollicking, biting satire that Brezhnev banned.
Watch online The Garage with english subtitles
Watch online The Garage in English
Please, support our project
Your support will help us to add new movies and maintain this website.
You do NOT need to have a PayPal account for this.
The Garage in English
The Garage with English subtitles
On SovietMoviesOnline.com you can watch The Garage with English subtitles online absolutely free. On our site contains the best Soviet comedies in English.
All Soviet movies in English you can watch online on your smartphones (iOs or Android) and on tablets.