Ru
1986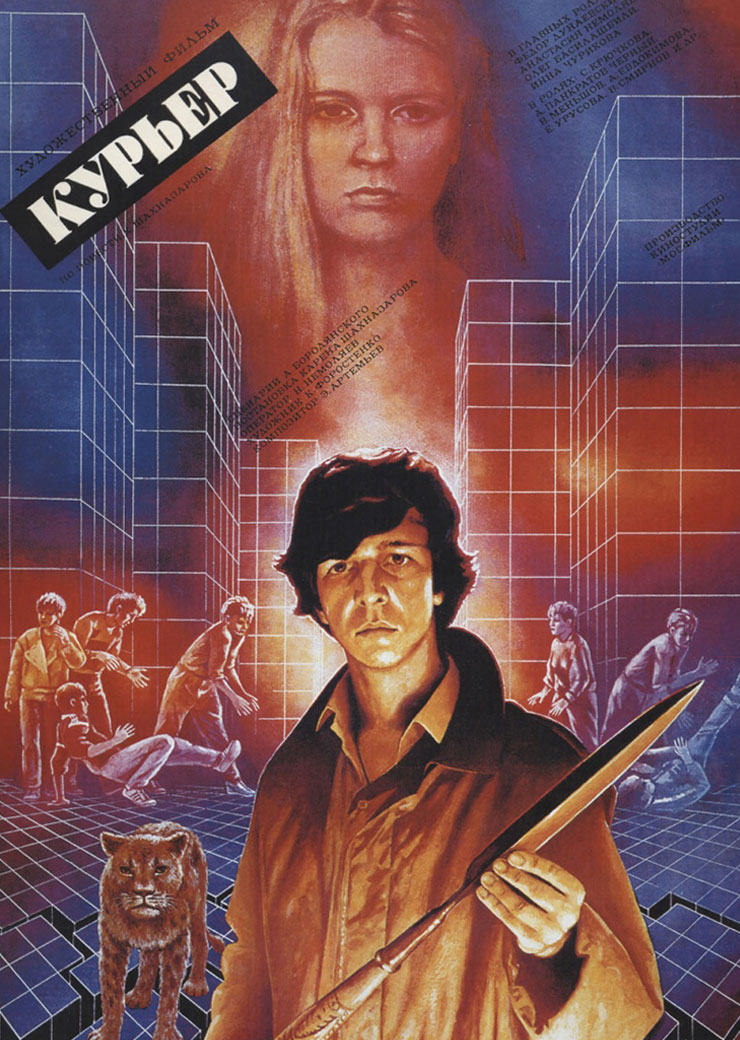 Soviet Movies
Comedies
Courier
Courier
[ Курьер ]

Courier

with English subtitles

in English (dubbing)

in English (dubbing) and with English subtitles

is a 1986 Soviet comedy-drama film directed by Karen Shakhnazarov. It was entered into the 15th Moscow International Film Festival where it won a Special Prize.

Ivan Mirosnikov, a cheeky young man in the Gorbachev era, is trying to figure out what to do with his life (he's not in college, and the 2-year mandatory military service is looming large ahead of him). Meanwhile, he lives with his divorced mother, and works as a courier at a Russian newspaper. Through his job, he meets patronizing Professor Kuznetzov and his rebellious daughter Katya. To annoy the professor, Ivan claims to have an affair with Katya. To his surprise, Katya backs his story up.
Watch online Courier with english subtitles
Watch online Courier in English
Please, support our project
Your support will help us to add new movies and maintain this website.
You do NOT need to have a PayPal account for this.
Courier in English
Courier with English subtitles
On SovietMoviesOnline.com you can watch Courier with English subtitles online absolutely free. On our site contains the best Soviet comedies in English.
All Soviet movies in English you can watch online on your smartphones (iOs or Android) and on tablets.