Ru
1975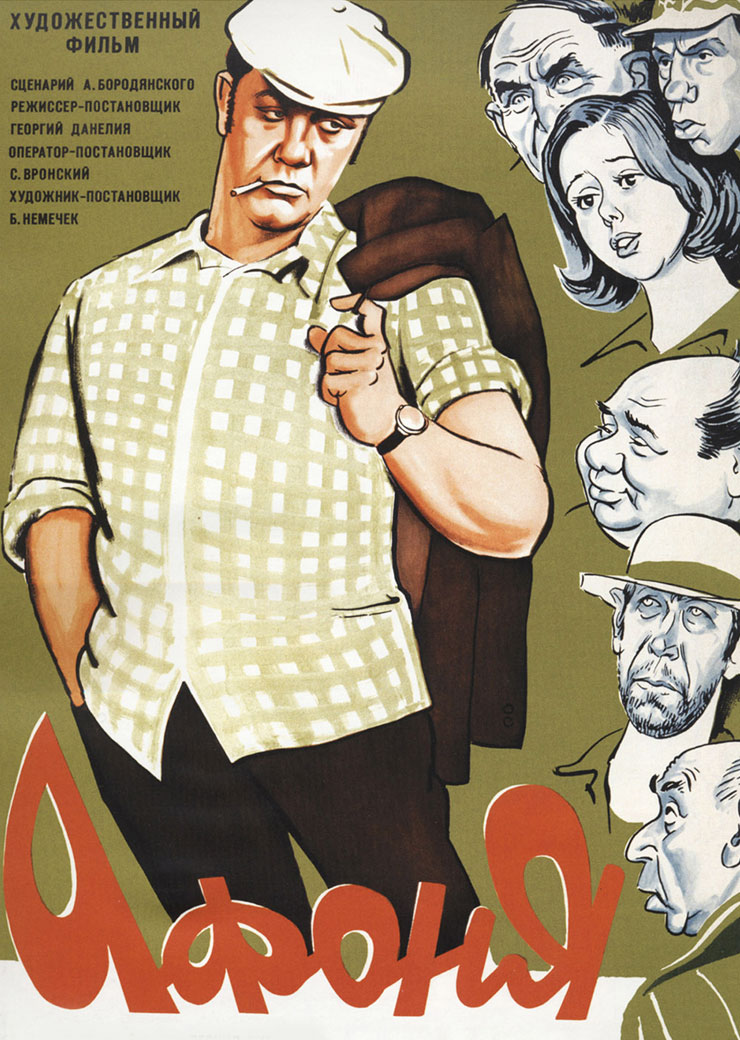 Soviet Movies
Comedies
Afonya
Afonya
[ Афоня ]

Afonya

with English subtitles

in English (dubbing)

in English (dubbing) and with English subtitles

is a Soviet comedy film. The film became the Soviet box office leader of 1975 with a total of 62.2 million ticket sales.

The 1975 film by Georgi Daneliya "Afonya" was an unexpected commercial hit in USSR. The main character Borshev A.N. is a locksmith who spends his free time, as well as working hours, drinking with his buddies whom he even doesn't recognize the next day after another heavy drink. His wife leaves him, his boss places him on probation, his whole life is falling a part but he doesn't realize it. There is only one person who can save him - nurse Katya whom he met on dances and didn't pay much attention to... Daneliya manages to balance in the film satire and drama, quotes from the film gained a cult status in Russia and other former countries of USSR.
Watch online Afonya with english subtitles
Watch online Afonya in English
Please, support our project
Your support will help us to add new movies and maintain this website.
You do NOT need to have a PayPal account for this.
Afonya in English
Afonya with English subtitles
On SovietMoviesOnline.com you can watch Afonya with English subtitles online absolutely free. On our site contains the best Soviet comedies in English.
All Soviet movies in English you can watch online on your smartphones (iOs or Android) and on tablets.