Ru
1929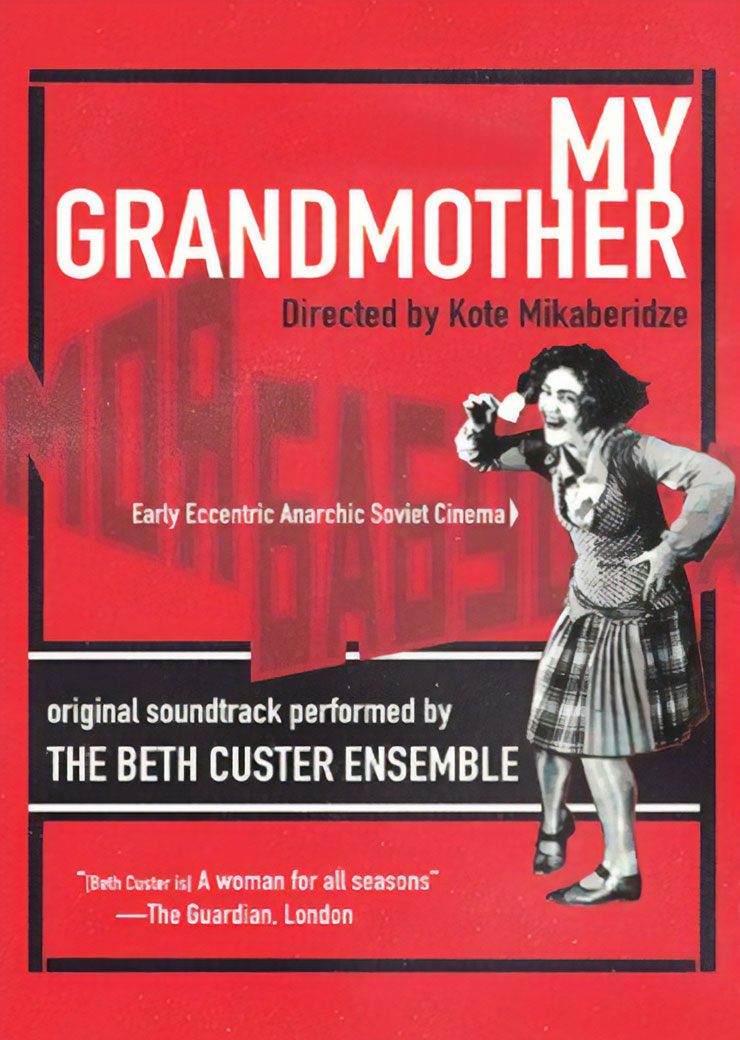 Soviet Movies
Comedies
My Grandmother
My Grandmother
[ Моя бабушка ]

My Grandmother

with English subtitles

in English (dubbing)

in English (dubbing) and with English subtitles

This is a wonderful film that works on so many levels. As a farce, it's up there with Charlie Chaplin or Monsieur Hulot. It's really funny. The score is absolutely brilliant. The acting is top-notch. As a satire on corruption and bureaucracy, it hits the nail on the head.

The elements of surrealism work tremendously well in acting, sets and scenes: just extreme enough to make the point well without losing touch with the underlying reality. Through all this, key themes are maintained. The director also plays effortlessly with gender, age and hierarchical roles, switching and undermining them relentlessly. Innovative film techniques, too, are used exceptionally well: puppetry, collage, distortion plus many more. One could doubtless see this film a dozen times and still find something new.
Watch online My Grandmother with english subtitles
Watch online My Grandmother in English
Please, support our project
Your support will help us to add new movies and maintain this website.
You do NOT need to have a PayPal account for this.
My Grandmother in English
My Grandmother with English subtitles
On SovietMoviesOnline.com you can watch My Grandmother with English subtitles online absolutely free. On our site contains the best Soviet comedies in English.
All Soviet movies in English you can watch online on your smartphones (iOs or Android) and on tablets.