Ru
1934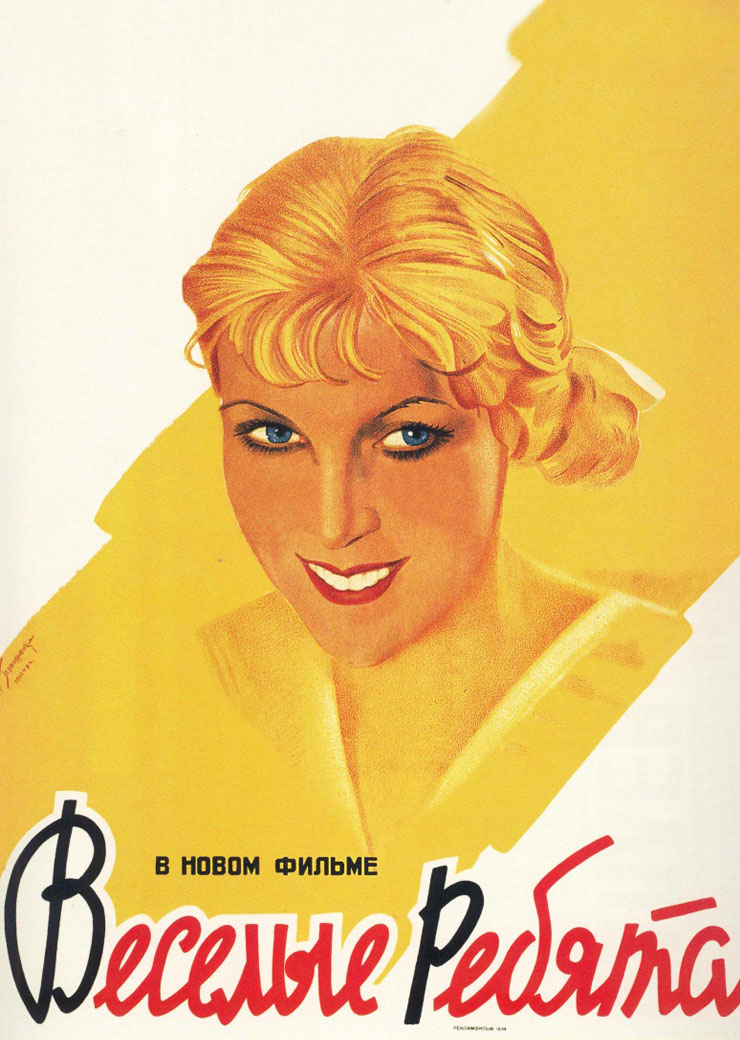 Soviet Movies
Comedies
Jolly Fellows
Jolly Fellows
[ Веселые ребята ]

Jolly Fellows

with English subtitles

in English (dubbing)

in English (dubbing) and with English subtitles

was the first Soviet musical comedy. Set in Odessa and Moscow in the 1930's. Shepherd Kostya Potekhin (Utyosov) is mistaken for an international concert star. He falls in love with Anyuta (Orlova) and plays the "star" for her. In a cascade of comic musical numbers he becomes the leader of a Jazz-Band and gives a hilarious show at the Odessa Music Hall. Now he is destined to perform at the Bolshoi Theatre in Moscow.

The film was enormously successful in the Soviet Union. It had a small impact much later in Australia after it was shown in 1964 at the Australia Cinema in Melbourne and the name "The Jolly Fellows" was used for over a decade thereafter by a small jazz band after the original members, David Meadows, Keith Morgan and Pete Bannister, high school friends and then all aged 19, had seen and enjoyed the film.
Watch online Jolly Fellows with english subtitles
Watch online Jolly Fellows in English
Please, support our project
Your support will help us to add new movies and maintain this website.
You do NOT need to have a PayPal account for this.
Jolly Fellows in English
Jolly Fellows with English subtitles
On SovietMoviesOnline.com you can watch Jolly Fellows with English subtitles online absolutely free. On our site contains the best Soviet comedies in English.
All Soviet movies in English you can watch online on your smartphones (iOs or Android) and on tablets.