Ru
1972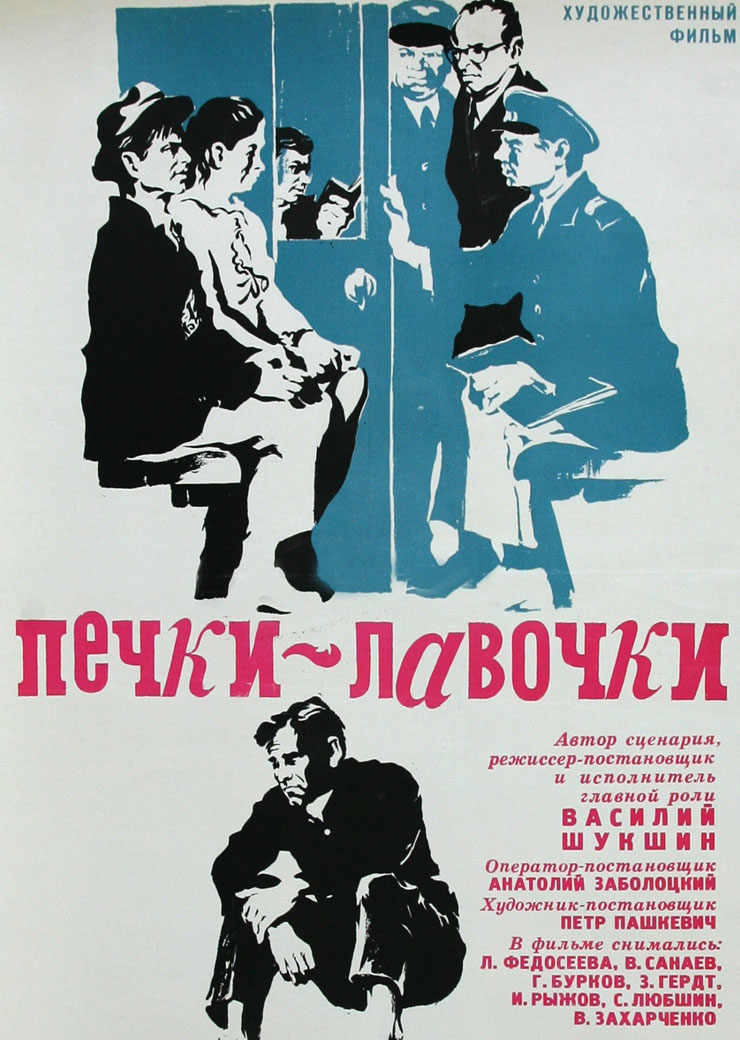 Soviet Movies
Comedies
The Ship Crowd
The Ship Crowd
[ Печки-лавочки ]

The Ship Crowd

with English subtitles

in English (dubbing)

in English (dubbing) and with English subtitles

is a 1972 Soviet comedy film, directed by Vasiliy Shukshin.

A sadly humorous story about a Siberian tractor driver, Ivan Rastorguyev (Vasily Shukshin), traveling with his wife (Lydia Fedoseyeva-Shukshina) to a Black Sea resort, and about their first visit to Moscow.

The village life, with its people, songs and drinking party, was photographed almost in a documentary-film manner (the shooting took place in Shukshin's homeland – the Altai Region), while the travel itself is packed with anecdotal, funny situations which provoke a lot of sympathy and even a slight feeling of sadness. Shukshin does not spare the comedy palette in portraying his character, even if empathizing with him. For, according to Shukshin, it is those Ivans who are the salt of the earth. The theme of a provincial guy in a big city is always interesting and, therefore, is a sure win, but the most precious thing in this never-aging film is the personality of the talented actor, writer and director Vasily Shukshin, hence the psychological depth in the presentation of the story.
Watch online The Ship Crowd with english subtitles
Watch online The Ship Crowd in English
Please, support our project
Your support will help us to add new movies and maintain this website.
You do NOT need to have a PayPal account for this.
The Ship Crowd in English
The Ship Crowd with English subtitles
On SovietMoviesOnline.com you can watch The Ship Crowd with English subtitles online absolutely free. On our site contains the best Soviet comedies in English.
All Soviet movies in English you can watch online on your smartphones (iOs or Android) and on tablets.