Ru
1956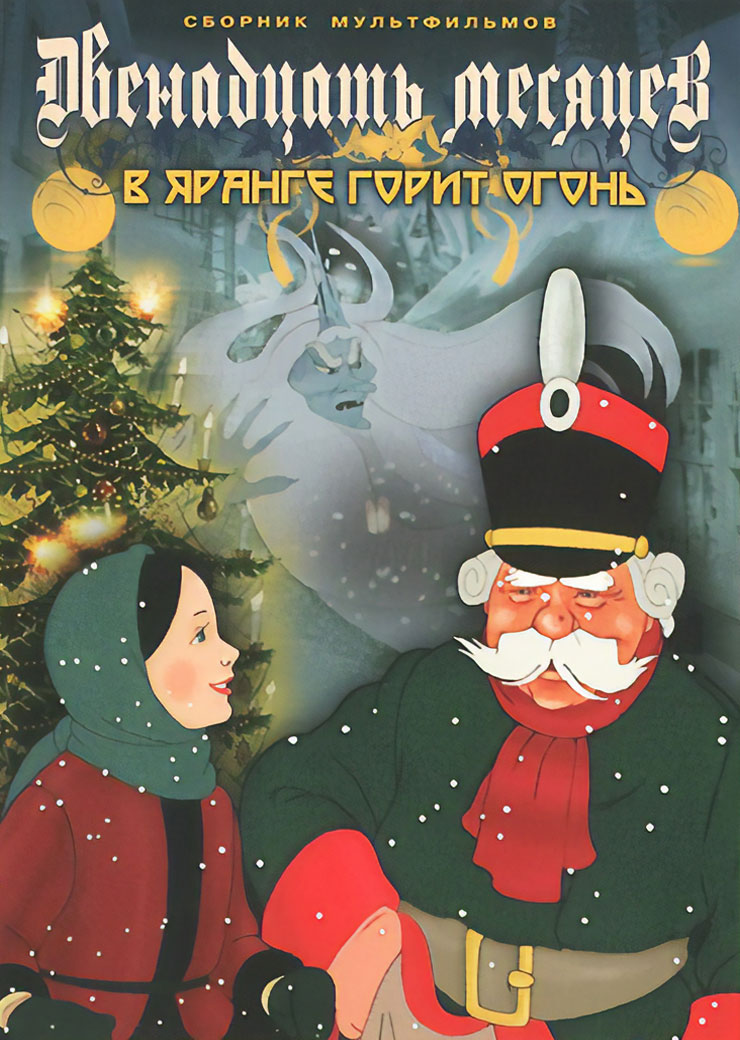 Soviet Movies
Cartoons
The Twelve Months
The Twelve Months
[ Двенадцать месяцев ]

The Twelve Months

with English subtitles

in English (dubbing)

in English (dubbing) and with English subtitles

is a 1956 Soviet traditionally animated feature film directed by the "patriarch of Russian animation", Ivan Ivanov-Vano. It was produced at the Soyuzmultfilm studio in 1945.

The scene of action in the animated film isn't specified, but on a picture it is clear that action happens in the West (in the original of the story of Marshak — in Bohemia, then part of the Austrian empire) at the turn of the eighteenth to nineteenth centuries. The animated film plot quite precisely reflects story events, thus the particular emphasis is placed on ridicule of shortcomings of an absolute monarchy.

Professor teaches the capricious girl queen is semiliterate, bratty, and does not wish to be taught. When the lesson turns to botany, she wishes that April will arrive tomorrow, and bring with it the spring flowers, Snowdrops. The professor assures her that this is impossible, since it is the dead of winter, however the queen issues the decree: whoever brings a basket of these flowers to the palace, will receive the same basket of gold and a fur coat.
Watch online The Twelve Months with english subtitles
Watch online The Twelve Months in English
Please, support our project
Your support will help us to add new movies and maintain this website.
You do NOT need to have a PayPal account for this.
The Twelve Months in English
The Twelve Months with English subtitles
On SovietMoviesOnline.com you can watch The Twelve Months with English subtitles online absolutely free. On our site contains the best Soviet cartoons in English.
All Soviet movies in English you can watch online on your smartphones (iOs or Android) and on tablets.