Ru
1973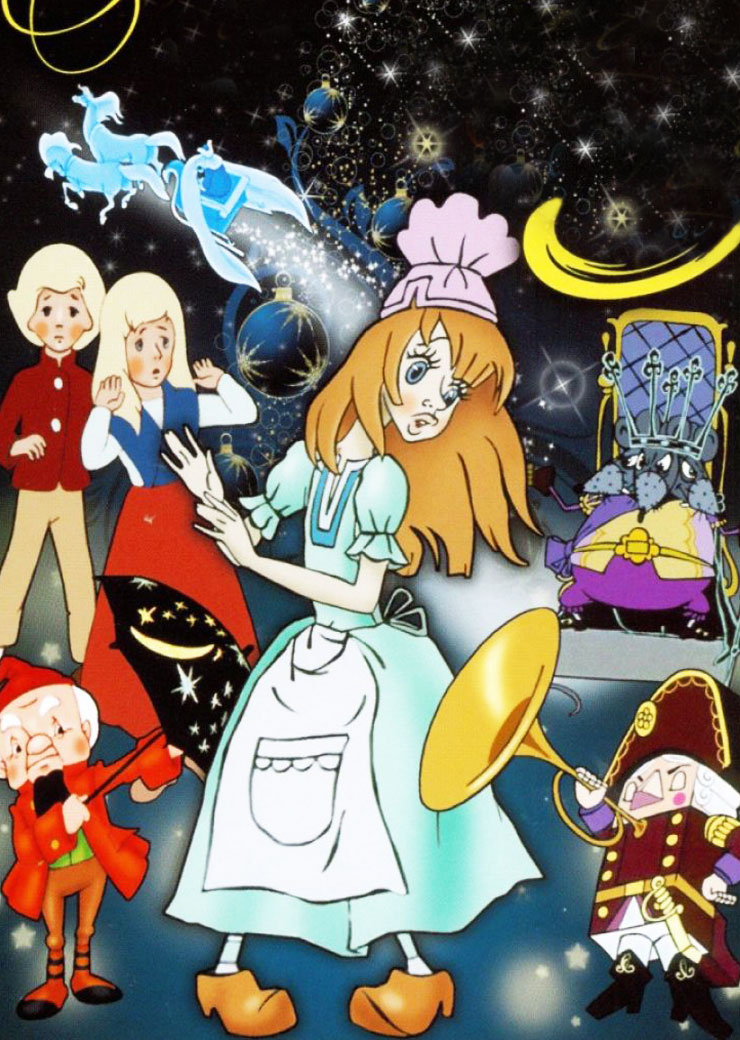 Soviet Movies
Cartoons
The Nutcracker
The Nutcracker
[ Щелкунчик ]

The Nutcracker

with English subtitles

in English (dubbing)

in English (dubbing) and with English subtitles

is a 1973 Soviet cartoon from the Soyuzmultfilm studio directed by Boris Stepantsev and based partly on Pyotr Tchaikovsky's ballet The Nutcracker, but more closely on E.T.A. Hoffmann's novelette The Nutcracker and the Mouse King, the story which inspired the ballet.

Ballet dancer Mikhail Baryshnikov, who himself starred in his own classic TV edition of The Nutcracker in 1977, included the 1973 animated film as part of his PBS series Stories from my Childhood, of which he was the executive producer. For the U.S. telecast, narration spoken first by Hans Conried and later by Shirley MacLaine was added as well as a version without any narration. There is no dialogue in the original film, except for a few "chipmunk"-like squeals when the mice vanish and the squeals and laughter of the children in the party sequence. The music is taken from several of Tchaikovsky's compositions aside from The Nutcracker, including The Russian Dance, Swan Lake and The Sleeping Beauty.
Watch online The Nutcracker with english subtitles
Watch online The Nutcracker in English
Please, support our project
Your support will help us to add new movies and maintain this website.
You do NOT need to have a PayPal account for this.
The Nutcracker in English
The Nutcracker with English subtitles
On SovietMoviesOnline.com you can watch The Nutcracker with English subtitles online absolutely free. On our site contains the best Soviet cartoons in English.
All Soviet movies in English you can watch online on your smartphones (iOs or Android) and on tablets.