Ru
1982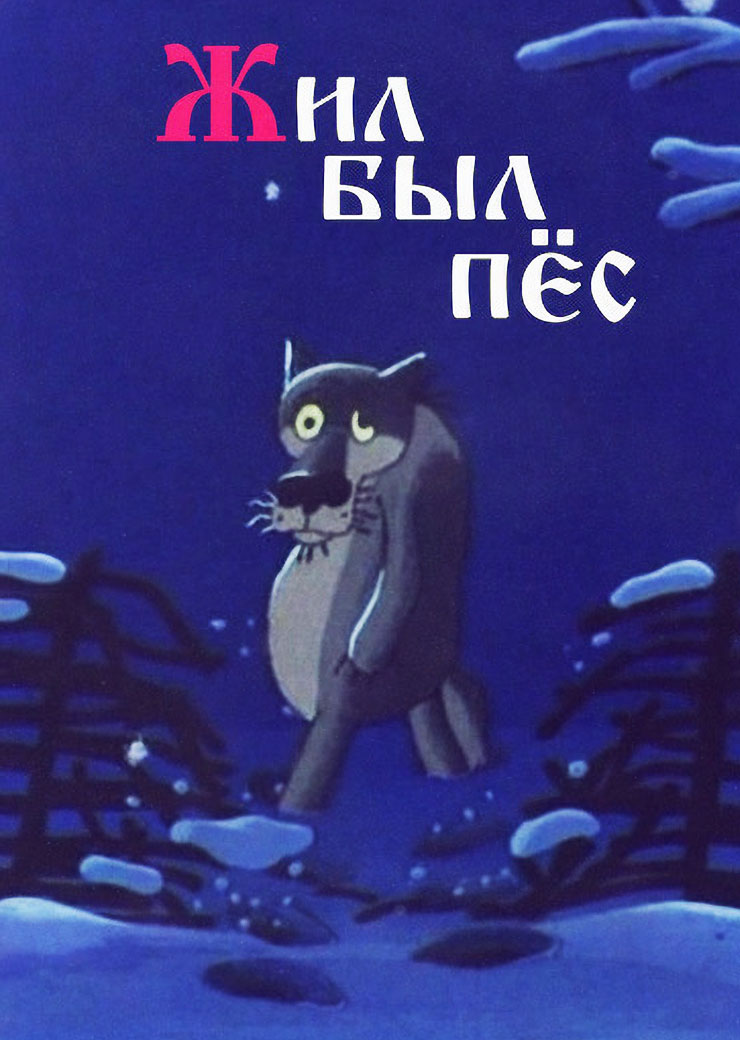 Soviet Movies
Cartoons
There once was a dog
There once was a dog
[ Жил-был пес ]

There once was a dog

with English subtitles

in English (dubbing)

in English (dubbing) and with English subtitles

is an acclaimed Soviet cartoon, adapted from a Ukrainian folk tale. The cartoon won the first place at the 1983 International Film Festival in Odense and a special prize at the 1983 festival in Annecy.

The day comes when an old watchdog becomes useless but the masters, being kind, decide not to drive him away. However, they become exasperated when the Dog is indifferent during a burglary. The Dog is kicked out and goes to the forest, where he meets the Wolf, his old enemy. The Dog and the Wolf are both old, so they understand they can't be just enemies. The Wolf stages a kidnapping to help his mate and the Dog "rescues" the child. The Dog is welcomed back to the khutor (the farmstead) and continues with his old duty. The winter comes and one evening the Dog hears the howl of the Wolf. The Dog remembers to repay the Wolf's kindness. He helps the Wolf to enter the house where there is a wedding in progress and takes him different kinds of food from the table. Becoming tipsy from the effects of a large meal, alcohol and a warm house, the Wolf starts to howl his "song". He howls and the Dog has to cast the mate away from the house. The Wolf thanks the Dog and the best friends bid farewell.
Watch online There once was a dog with english subtitles
Watch online There once was a dog in English
Please, support our project
Your support will help us to add new movies and maintain this website.
You do NOT need to have a PayPal account for this.
There once was a dog in English
There once was a dog with English subtitles
On SovietMoviesOnline.com you can watch There once was a dog with English subtitles online absolutely free. On our site contains the best Soviet cartoons in English.
All Soviet movies in English you can watch online on your smartphones (iOs or Android) and on tablets.