Ru
1979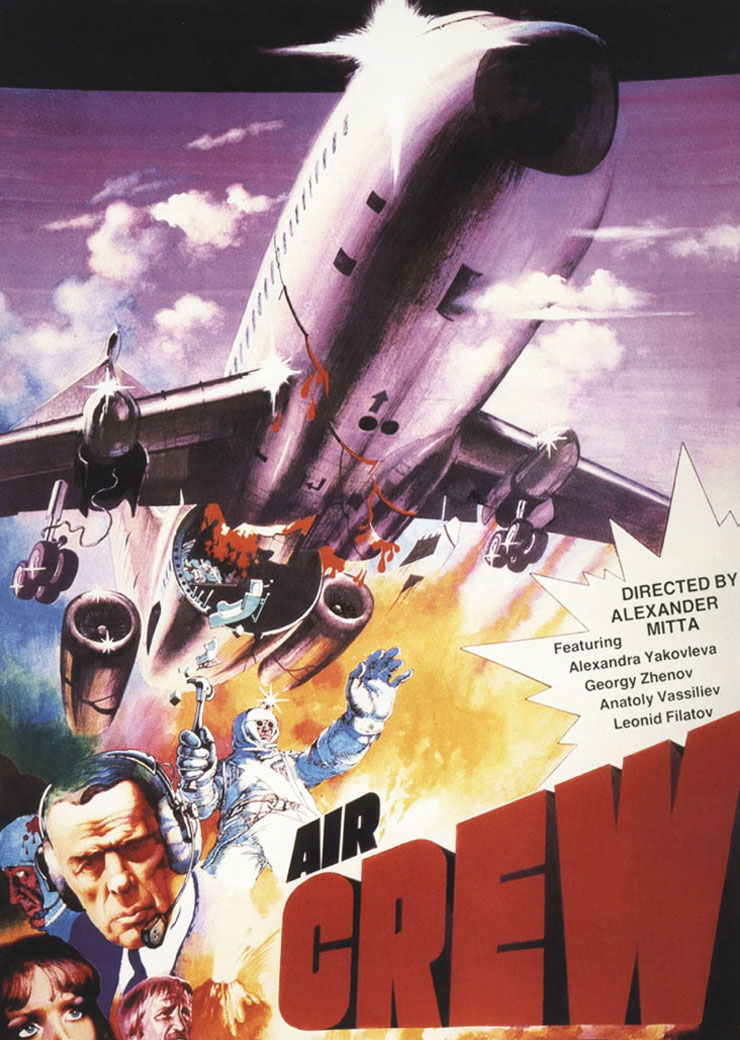 Soviet Movies
Adventure
Air crew
Air crew
[ Экипаж ]

Air crew

with English subtitles

in English (dubbing)

in English (dubbing) and with English subtitles

is a movie produced by Mosfilm in 1979. Inspired by Airport movies series, it was the first catastrophe movie shot in the Soviet Union.

This movie is about a crew of a passenger plane and consists of two parts. The first part tells about personal lives of the characters, their successes and failures, relationships inside their families and between each others.

The second part has them land the plane in the airport of a city called Bidri, which was damaged by an earthquake. They try to fly people to safety, but just as they land, another earthquake hits, and now the chances of a successful takeoff are slim.
Watch online Air crew with english subtitles
Watch online Air crew in English
Please, support our project
Your support will help us to add new movies and maintain this website.
You do NOT need to have a PayPal account for this.
Air crew in English
Air crew with English subtitles
On SovietMoviesOnline.com you can watch Air crew with English subtitles online absolutely free. On our site contains the best Soviet adventure movies in English.
All Soviet movies in English you can watch online on your smartphones (iOs or Android) and on tablets.