Ru
1957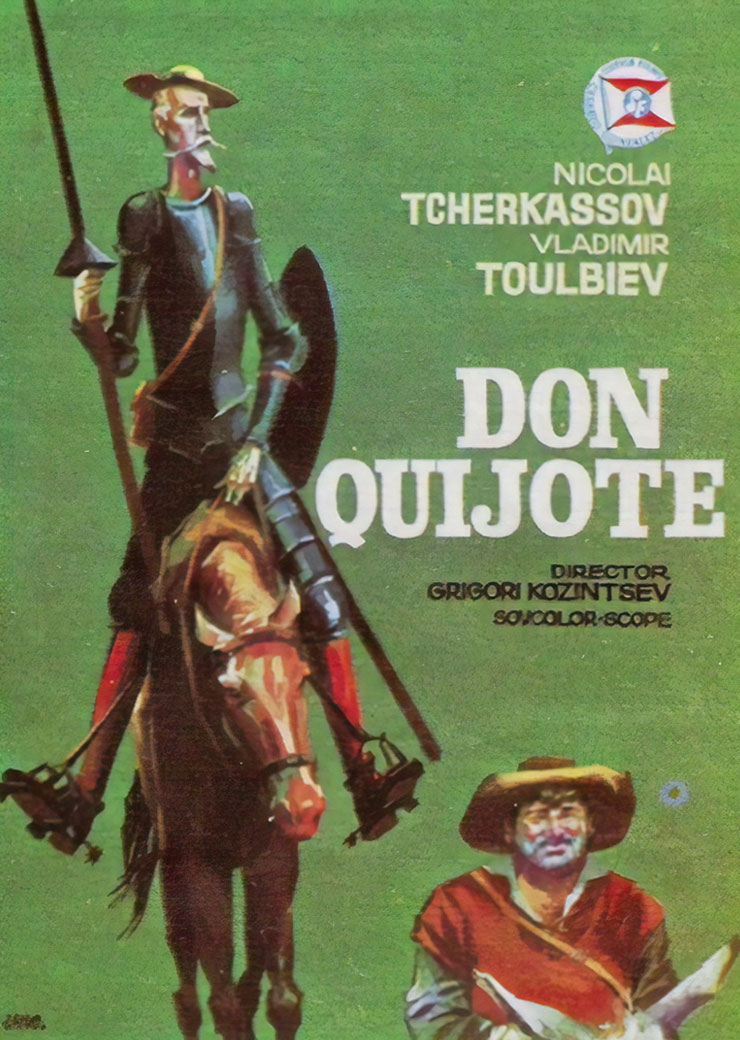 Soviet Movies
Adventure
Don Quixote
Don Quixote
[ Дон Кихот ]

Don Quixote

with English subtitles

in English (dubbing)

in English (dubbing) and with English subtitles

is a 1957 Soviet adventures film directed by Grigori Kozintsev. It is based on Evgeny Shvartz's stage adaptation of Miguel de Cervantes's novel of the same name.

It was entered into the 1957 Cannes Film Festival.
It opened in the United States in 1961, beginning its U.S. run on January 20.

The film was exhibited in the mid-1960s by Australian University film clubs receiving the productions of Sovexportfilm. It was the first film version of Don Quixote to be filmed in both widescreen and color.

Senor Quexana has read so many books on chivalry that he believes that he is the knight Don Quixote de la Mancha. So Don Quixote sets off on his horse, accompanied by his squire Sancho Panza on a mule, to perform valiant deeds. They mistakenly save the Lady Altisidora who is so amused that she invites them to visit the Duke to provide some merriment at court. Among other deeds, Don Quixote frees some prisoners, who then turn upon him, and Don Quixote attacks a windmill that he imagines is a monstrous wizard.
Watch online Don Quixote with english subtitles
Watch online Don Quixote in English
Please, support our project
Your support will help us to add new movies and maintain this website.
You do NOT need to have a PayPal account for this.
Don Quixote in English
Don Quixote with English subtitles
On SovietMoviesOnline.com you can watch Don Quixote with English subtitles online absolutely free. On our site contains the best Soviet adventure movies in English.
All Soviet movies in English you can watch online on your smartphones (iOs or Android) and on tablets.