Ru
1970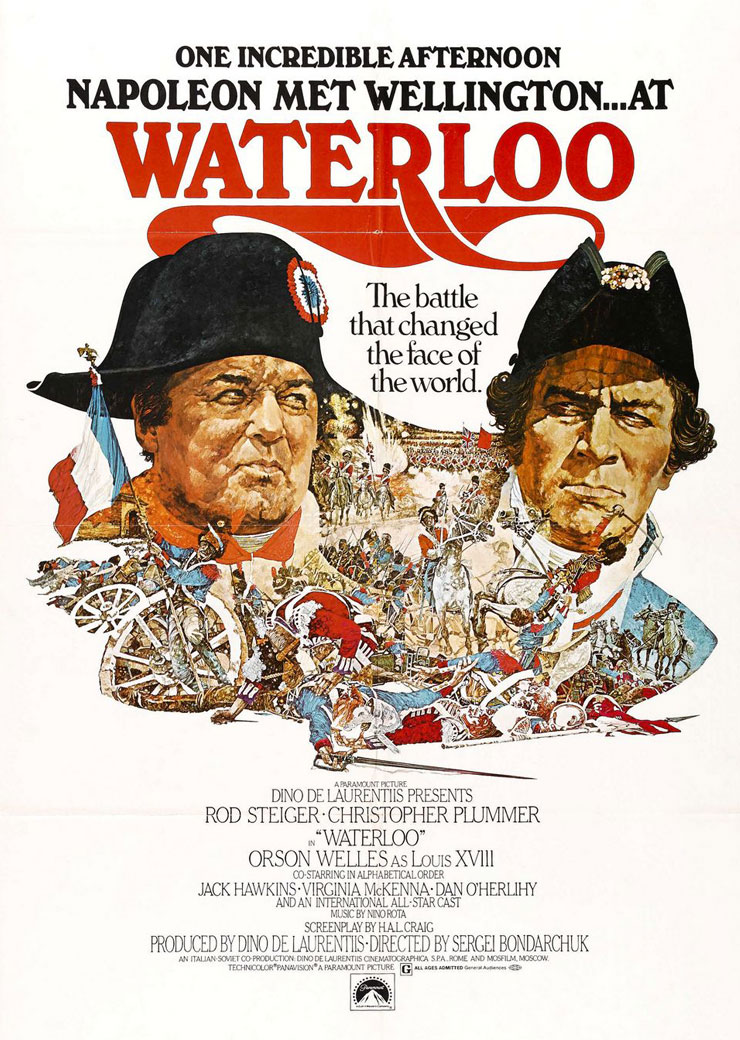 Soviet Movies
Adventure
Waterloo
Waterloo
[ Ватерлоо ]

Waterloo

with English subtitles

in English (dubbing)

in English (dubbing) and with English subtitles

is a 1970 Soviet-Italian film directed by Sergei Bondarchuk and produced by Dino De Laurentiis. It depicts the story of the preliminary events and the Battle of Waterloo, and is famous for its lavish battle scenes.

The film includes some 15,000 Soviet foot soldiers and 2,000 cavalrymen as extras it was said that, during its making, director Sergei Bondarchuk was in command of the seventh largest army in the world. Fifty circus stunt riders were used to perform the dangerous horse falls.

In 1814 French Emperor Napoleon Bonaparte, facing certain defeat at the hands of Britain, Austria, Prussia and Russia, abdicates at the demand of his marshals. He is banished to Elba with 1,000 men, but escapes and returns to France. Ney, now serving the monarchy of Louis XVIII of France, is tasked with recapturing him, but he and his army defect to Napoleon. King Louis flees, Napoleon triumphantly enters Paris, and the European powers declare war.
Watch online Waterloo with english subtitles
Watch online Waterloo in English
Please, support our project
Your support will help us to add new movies and maintain this website.
You do NOT need to have a PayPal account for this.
Waterloo in English
Waterloo with English subtitles
On SovietMoviesOnline.com you can watch Waterloo with English subtitles online absolutely free. On our site contains the best Soviet adventure movies in English.
All Soviet movies in English you can watch online on your smartphones (iOs or Android) and on tablets.