Ru
1956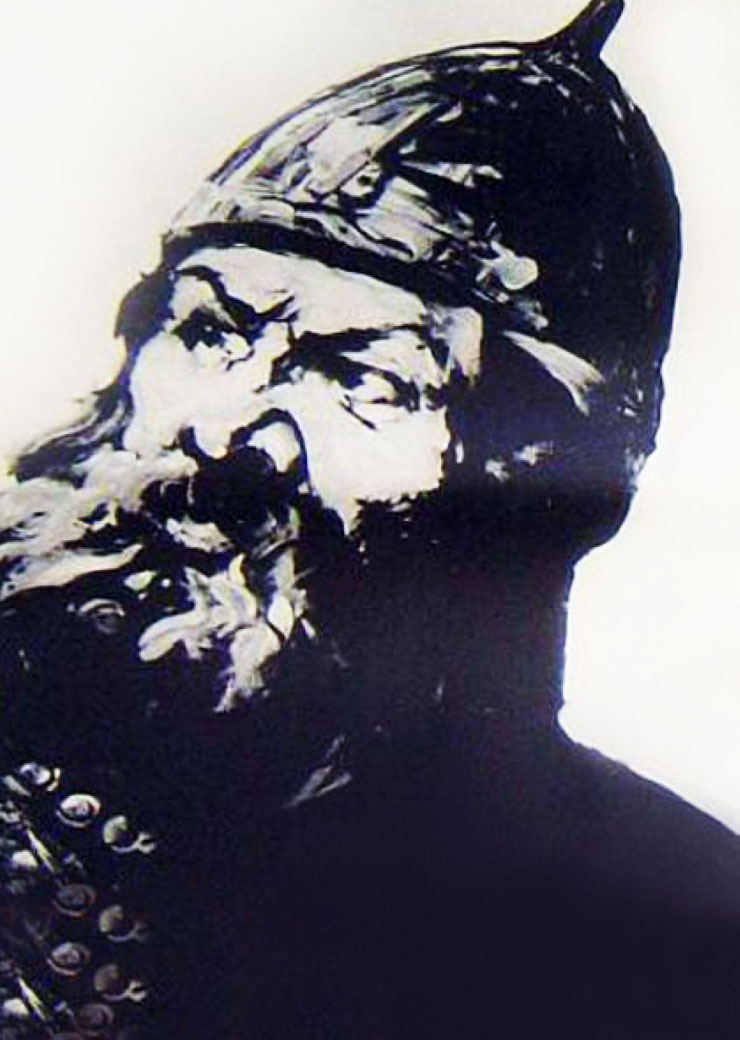 Soviet Movies
Adventure
Ilya Muromets
Ilya Muromets
[ Илья Муромец ]

Ilya Muromets

with English subtitles

in English (dubbing)

in English (dubbing) and with English subtitles

, known in the US as The Sword and the Dragon and in the UK as The Epic Hero and the Beast, is a Soviet fantasy film directed by the noted fantasy director Aleksandr Ptushko, made at Mosfilm and released in 1956. It is based on the byliny tales of the bogatyr Ilya Muromets. The film has some differences from the byliny but remains surprisingly true to the original epic poems.

Ilya is a cripple without the use of his legs. When he aids some weary travellers, they surprise him by giving him a potion that restores his legs. He immediately becomes powerful and sets off to prove himself to his King. Doing so, he fights the evil Tugars, a wind demon that looks like a cross between a goblin and The Noid, a zeppelin-like ambassador, and the evil Tugars. Ilya gets framed for a crime he didn't commit, then is freed, then finally dispatches the Tugars and their dragon.
Watch online Ilya Muromets with english subtitles
Watch online Ilya Muromets in English
Please, support our project
Your support will help us to add new movies and maintain this website.
You do NOT need to have a PayPal account for this.
Ilya Muromets in English
Ilya Muromets with English subtitles
On SovietMoviesOnline.com you can watch Ilya Muromets with English subtitles online absolutely free. On our site contains the best Soviet adventure movies in English.
All Soviet movies in English you can watch online on your smartphones (iOs or Android) and on tablets.