Ru
1967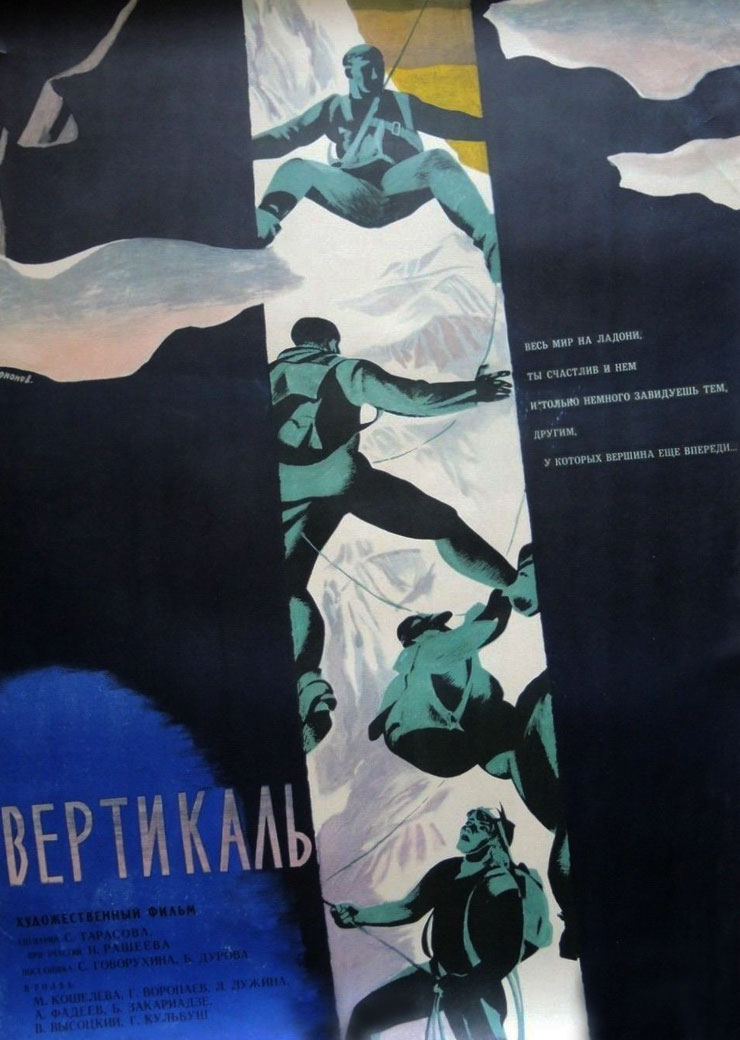 Soviet Movies
Adventure
Vertical
Vertical
[ Вертикаль ]

Vertical

with English subtitles

in English (dubbing)

in English (dubbing) and with English subtitles

is a soviet sports drama directed by Stanislav Govorukhin and Boris Durov in 1967.

The group of climbers went to Svaneti to conquer Mount Hor-Tau (fictional top).Hikers reach the top, but on the way down to her their catches and snow storm. Conquerors expects a difficult way back to base camp.
Watch online Vertical with english subtitles
Watch online Vertical in English
Please, support our project
Your support will help us to add new movies and maintain this website.
You do NOT need to have a PayPal account for this.
Vertical in English
Vertical with English subtitles
On SovietMoviesOnline.com you can watch Vertical with English subtitles online absolutely free. On our site contains the best Soviet adventure movies in English.
All Soviet movies in English you can watch online on your smartphones (iOs or Android) and on tablets.