Ru
1952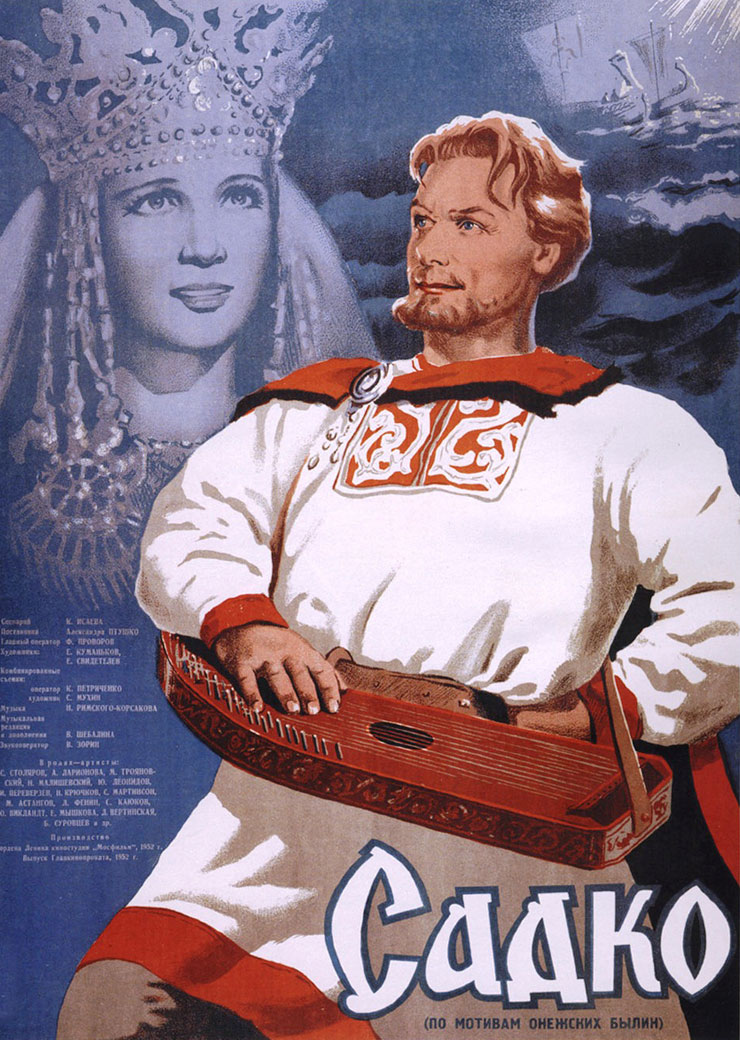 Soviet Movies
Adventure
Sadko
Sadko
[ Садко ]

Sadko

with English subtitles

in English (dubbing)

in English (dubbing) and with English subtitles

is a 1952 Russian fantasy film directed by Aleksandr Ptushko. The film is based on an opera by Nikolai Rimsky-Korsakov, which was based on a Russian bylina (epic tale) with the same name, and scored with Rimsky-Korsakov's music from the opera.

Sadko won the "Silver Lion" award at the Venice Film Festival in 1953, and festival judges included lead actor Sergei Stolyarov in a list of the world's best actors in the 50-year history of film.
Watch online Sadko with english subtitles
Watch online Sadko in English
Please, support our project
Your support will help us to add new movies and maintain this website.
You do NOT need to have a PayPal account for this.
Sadko in English
Sadko with English subtitles
On SovietMoviesOnline.com you can watch Sadko with English subtitles online absolutely free. On our site contains the best Soviet adventure movies in English.
All Soviet movies in English you can watch online on your smartphones (iOs or Android) and on tablets.