Ru
1971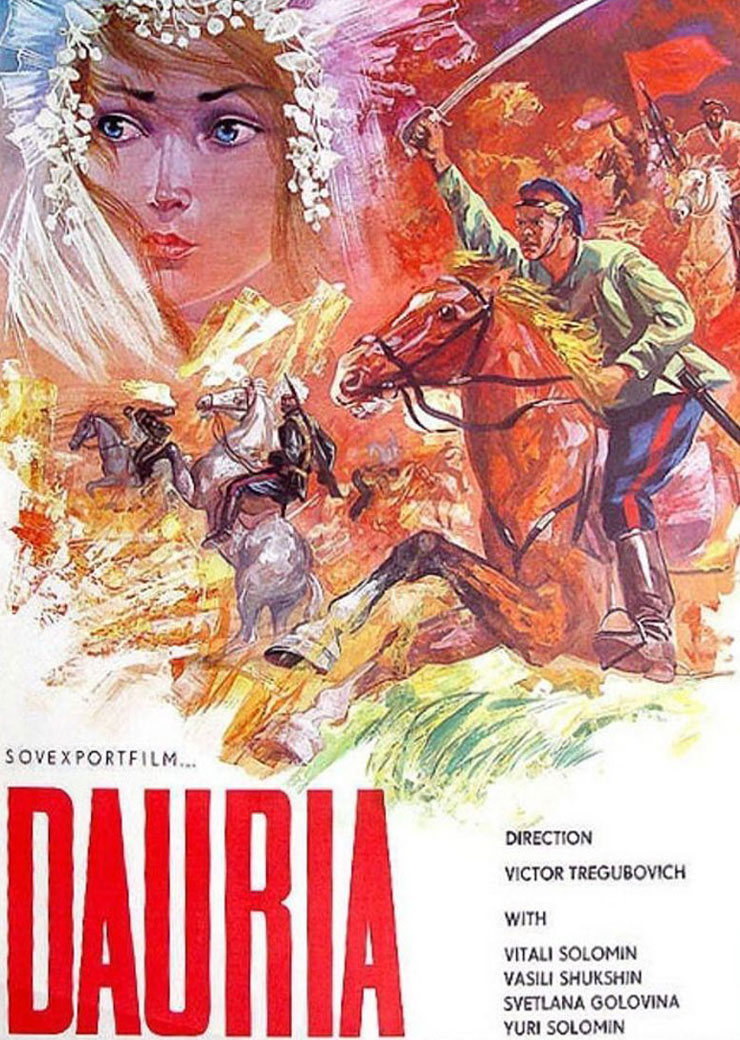 Soviet Movies
Adventure
Dauria
Dauria
[ Даурия ]

Dauria

with English subtitles

in English (dubbing)

in English (dubbing) and with English subtitles

is a Soviet 1971 historical action/drama set in Siberia, Russia. Adapted from the novel of the same name by Konstantin Sedykh and directed by Viktor Tregubovich.

While the movie was criticized by some Soviet critics for its historical inaccuracies, its epic scope and intense battle scenes won wide praise and has been credited with affecting the political landscape of Siberian Russia.

Epic film about traditional life of Cossacks in the Siberian province of Dauria at the time of the communist revolution. Focused on a Cossack village that is living like one big family under the guidance of a strong leader - Ataman.
Watch online Dauria with english subtitles
Watch online Dauria in English
Please, support our project
Your support will help us to add new movies and maintain this website.
You do NOT need to have a PayPal account for this.
Dauria in English
Dauria with English subtitles
On SovietMoviesOnline.com you can watch Dauria with English subtitles online absolutely free. On our site contains the best Soviet adventure movies in English.
All Soviet movies in English you can watch online on your smartphones (iOs or Android) and on tablets.